18Th Century England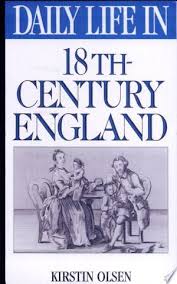 The 18th Century in England was a formidable time in world history. Research papers on the 18th Century in England illustrate that this was a very important era in the history of Great Britain. Have Paper Masters outline this era in British history within a research paper on 18th Century England.
During the 18th century, England underwent a series of changes, some of them peaceful, which transformed the nation into Great Britain.
England saw its empire expand dramatically
Witnessed the birth of the Industrial Revolution
Lost one of its most lucrative colonies, the Americas
The start of the 18th century saw England involved in the War of Spanish succession (1701-1714), where it gained substantial colonial territory. In 1707, the Treaty of Union went into effect, combining England and Scotland into the Kingdom of Great Britain. With the death of Queen Anne in 1714, the Hannover dynasty began, when George I was crowned. The Hannover dynasty would rule Britain throughout the century, through George II and George III.
The Royal Navy in the 18th Century
During this time period, the Royal Navy became the leading maritime force on the planet, the largest navy in the world at the time and helped establish both British colonial dominance and commercial success for the empire. Captain James Cook would extend geographical and scientific knowledge with his various voyages of exploration.
At mid-century, England was involved in the Seven Years' War, known in North America as the French and Indian War. The end result saw both the acquisition of Canada and the beginning of tensions that would lead to the loss of the American colonies.
Related Research Paper Topic Suggestions