Palestine Before Wwi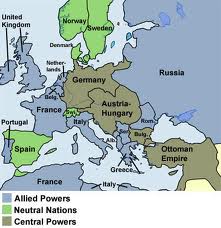 This is a topic suggestion onPalestine Before WWI from Paper Masters. Use this topic or order a custom research paper, written exactly how you need it to be.
The anti-Semitic climate in Europe in the 19th century had much to do with the influx of Jews into Palestine, a situation that was largely responsible for the beginning of civil and religious unrest there and the subsequent involvement of some of the world's most powerful nations. During the early to mid 1800's, Palestine was held by the Ottoman regime and while the elements of interaction between the Palestinians and the Ottomans were tense, this period served to develop for the Palestinians a number of survival strategies that were built around the Ottoman system of political and economic power.
Major Changes in Palestine
By 1840 major changes on the civil level were already underway in Palestine.
The Palestinians themselves were becoming more comfortable with state institutions and the burgeoning economy that was created by Muhammad 'Ali's influence also created new opportunities for the Arabs.
Both the 19th century and 20th century colonization of Palestine introduced and generated the development of capitalism and ultimately Palestine's position of political and economic significance to other countries.
By the time the British took Palestine in 1918, they had already been formulating its purpose as a stepping stone to gaining other regions as well as a Zionist outpost.
At the very same time that it was playing Zionism against the Arabs, The British were utilizing Arab nationalism against Turkey. In order to elicit the help of the Palestinian Arabs against the Turks, the British promised their independence after World War I. To gain the assistance of the Jews, the British promised them a national home.
Related Research Paper Topic Suggestions