Nicaragua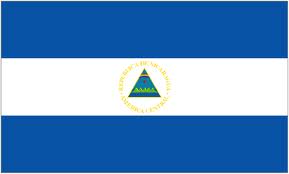 Nicaragua research papers can focus on the politics or the history of this country. Small but significant, nicaragua provides an excellent study of human rights and politics in Central America.
Sandwiched between Honduras and Costa Rica, the Republic of Nicaragua is a relatively small country. Nicaragua's revolutionary past colors its political, social and cultural life today. Some facts about Nicaragua that you may want to touch on in your research paper include the following:
Primarily an agricultural country that relies on exports and foreign investment
The economy sustains growth and has always remained dependent upon developed nations.
Human rights, in general, has been a major sticking point for the government of Nicaragua. The political history and social makeup clearly define a case study for human rights disparities.
The intense dictatorships post-World War II era coupled with the foreign relations (especially the United States) may explain the inequities and mass killings experienced in this Central American country.
Nicaragua's mistreatment of women is directly representative to the Latin America patriarchalway of life.
After World War II, widespread domestic and international opposition to Somoza García, dictator, grew among political parties, labor, business groups, and the United States government. Somoza García's decision to run for reelection in 1944 was opposed by some liberals, who established the Independent Liberal Party (Partido Liberal Independiente-PLI). Somoza García's reelection was also opposed by the United States government as well. The dictator reacted to growing criticism by creating a puppet government to save his dictatorship.
Somoza decided not to run for reelection and had the PLN nominate Leonardo Argüello, believing he could control Argüello from behind the scenes. Somoza García subverted the electoral process by using government resources and the National Guard to ensure the electoral victory of his candidate. Argüello was sworn in on May 1, 1947, and Somoza García remained as chief director of the National Guard.
Trusted friends of the Somoza family held the presidency from 1963 until 1967. In 1963 Rene Schick Gutierrez won the presidential election; Somoza García's younger son, Anastasio Somoza Debayle, continued as chief director of the National Guard. Shick gave the appearance of following the less repressive programs of Luis Somoza Debayle. President Schick died in 1966 and was succeeded by Lorenzo Guerrero Gutierrez. His death opened the presidency up to Somoza Debayle.
Related Research Paper Topic Suggestions
Aztec Empire - Aztec Empire research papers explore the Spanish invasion and report the fall of the Aztecs.