Roger Sherman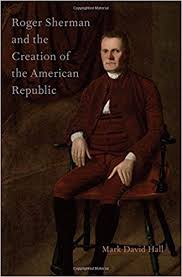 Roger Sherman (1721-1793) was one of America's Founding Fathers. As a member of the Second Continental Congress, he served on the Committee of Five, along with Thomas Jefferson, Benjamin Franklin, John Adams and Robert Livingston, which drafted the Declaration of Independence. He is the only person to have signed the four founding documents of the United States: the Continental Association, the Declaration of Independence, the Articles of Confederation, and the Constitution.
Sherman was born near Boston, Massachusetts, but his family moved to Connecticut in 1743 after the death of his father. Settling in New Milford, he and his brother opened the town's first store. He became the county surveyor in 1745 and passed the bar in 1754, despite no formal legal training. Sherman served in the Connecticut House of Representatives, the Governor's Council of the Connecticut General Assembly and as justice on the Superior Court. From 1784 to his death he was mayor of New Haven. He also served as Connecticut's at large member of the U.S. House of Representatives from 1789 to 1791.
During the Constitutional Convention, he and Oliver Ellsworth offered the "Connecticut Compromise" which established the two houses of Congress. For many years he also taught religion at Yale University. The towns of Sherman, Connecticut, and Sherman, New York, are both named in his honor. He died in 1793 after contracting typhoid fever.
Related Research Paper Topic Suggestions