Integration of Schools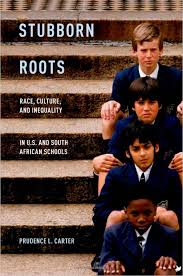 Integration of Schools research paper due and don't know how to start it? How about like this?
To understand the fight for integration of schools in the 1950's it is important to look at what the people in the previous century went through. In 1798, by the urging of black parents the first segregated school was brought about. The reason the parents of the black students made such a request is because they felt they their children would be unable to attend a regular integrated school. The black parents feared for the safety of their children from racist white children and their parents. Thus, came about the first segregated school, which had to be funded by private donations. Later, in 1846 Boston's black community urged for the desegregation of the public schools to the Massachusetts Anti-Slavery Society.
Society turned down the plea by the black community, because two of the Anti-Slavery Society's members were abolitionists and were against desegregation of the schools. This refusal to desegregate the schools led to the first integration lawsuit sent to the State Supreme Court. In the court case Roberts v. City of Boston, Benjamin Roberts fought for the right of his daughter to be able to attend an all white school. After the several attempts Roberts made to enroll his daughter into the white schools were denied, he filed a lawsuit against the city of Boston.
Roberts v. City of Boston was in this first case that a precedent was set for lawsuits proceeding the Roberts v. City of Boston case.
In the decision Justice Shaw of the Massachusetts Supreme Court stated, that authorities could separate children by race as long as facilities were provided them on an equal basis.
Thus the beginning of the mindset of "separate but equal".
It was not until 1896 that separate but equal became law in the Plessy v. Ferguson, a case dealing with the rights of a black man to have to sit in a segregated coach reserved for blacks.
Related Research Paper Topic Suggestions