Online Media and Role Playing Games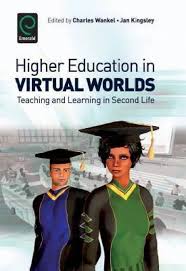 Online Media and Role Playing Games research paper due and don't know how to start it? How about like this?
Online media and role playing games began to appear prolifically in the late 1990's, an era that made the internet available to virtually everyone and opened up communication across the world. To properly research the advent of online media and role playing games, one has to look at the beginning of the phenomena to understand where we are today.
Role playing games online began as communication
Online role playing is a way to interact with like-minded people
Online role playing has evolved to the point in which individuals interact and create whole new personas that merely simulate real-life people and places and fantasy is a major part of role playing games
In your research paper on online media and role playing games, you will want to point out how the activity began as a way to communicate technologically and get to know others while gaming.
A great way to approach the topic of role playing games and online-media is to take a familiar role playing game and discuss its evolution. An interactive game such as Second Life is a great example to use for a role playing game. Second Life is the culmination of all that has evolved in role playing games over the past 2 decades. It also contains many dangerous elements that are controversial today. Most college professors will be impressed with your insight and recognition of Second Life as a microcosm for trouble in the online role playing gaming world.
What is obvious about Second Life in studies concerning online media and role playing games is that there are good and bad elements in role playing in the Second Life world. Second Life provides experiential activities and a vast amount of real world application can be gained from virtual learning and educational development. A student may be granted an opportunity to discuss and learn new ideas in a virtual setting that would never be available physiologically to him or her. Thus the dynamic interplay between the real world and the virtual world contains many advantages.
Don't stop there with your research paper on role playing games. Paper Masters suggests you also explore the negative impact that role playing games can have. Be sure to look at both sides of the coin and do a thorough investigation into whatever your chosen virtual reality game may be.
Related Research Paper Topic Suggestions
Dangers of Social Media - Research papers on the dangers of social media look into this aspect of modern life and explore the dangers this form of communication has on the children of today.
Digital Culture - A research paper on digital culture discuss the communities that exist on the Internet that have created their own sense of identity.
End of Radio - End of Radio Research Paper delves into an example of an order placed on how the radio has evolved over the years and in different cultures. Technology Research Papers Available at Paper Masters.
Goldman Sachs and Facebook - The social networking site, Facebook, has established itself as an Internet phenomenon, garnering considerable public attention thanks to the millions of people who use the site each day.
Media Literacy - Media Literacy research papers look at the way individuals analyze and evaluate messages that are conveyed through different types of media.
Negative Body Image In Adolescent Girls - Negative Body Image in Adolescent Girls Research Papers explore this phenomenon and how it effects gender equality.
Relationship of Adolescents To Celebrities - Relationship of Adolescents to Celebrities Research Papers on the Influence that celebrities have on todays youth and the research that was conducted.
Social Networking - Social Networking research papers discuss the occurence of like-minded individuals that come together in specific groups and how a tremendous amount social networking now takes place over the internet.
Technology and Society - Technology and Contemporary Society research papers chronicle the influence of technological innovations and the history of technology.