Cyber Security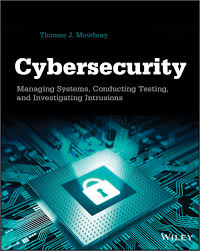 Cyber security research papers are on today's technology and how the possibility of security breeches are ever present. When writing on technology and society issues, cyber security can not be ignored. Our information systems writers will custom write a research paper for you that outlines all the problems regarding cyber security today.
Topics in cyber security threats include:
Denial of Service Attacks
Social Engineering
Back-door
Spoofing
Cyber security is the continuing effort to protect electronic data and computer systems from unwanted intrusions. According to the United States Department of Homeland Security (DHS), cyber attacks have increased dramatically over the past decade, exposing sensitive personal and business information to theft, and disrupting vital computer systems. The ultimate goal of cyber security is to protect electronic information both in transit, and at rest.
Regulations and Cyber Security
The national government plays a vital role in cyber security, both creating regulations that force businesses to conform to tighter security measures for their information, and protecting vital infrastructure, such as the nation's power grid. Government agencies, such as the DHS, constantly monitor cyberspace for malicious activity. In this effort, the DHS operated the National Cybersecurity and Communications Integration Center (NCCIC), which coordinated collected information and frequently issues alters regarding potential cyber threats.
In response to the increasing threat of cyber attacks, the U.S. government passed the Cyber Security Act of 2010, designed to increase collaboration between the public and private sectors, as well as provide for higher standards and protocols for dealing with threats. Given the 2014 hack of Sony, as well as data breaches at other corporations, it is clear that cyber security continues to be a growing area of concern.
Related Research Paper Topic Suggestions
Cyber Terrorism - Cyber Terrorism research papers discuss the various techniques of cyber terrorism including the use of computer viruses, disruption of networks and hacking attempts. Paper Masters custom writes all projects on any form of terrorism on the local, personal or international scale.
Dangers of Social Media - Research papers on the dangers of social media look into this aspect of modern life and explore the dangers this form of communication has on the children of today.
Deep Web - Deep Web research papers look into the dark area of the Internet that is not generally accessible from standard search engines.
Digital Privacy - Digital Privacy research papers discuss the monitoring of electronic communications done by the NSA that may compromise the privacy of individuals in the digital world.
Encryption Techniques - Encryption Techniques term papers explain what encryption is and various techniques for encrypting data. Sample college papers from Paper Masters can help you on your way to success.
Information Security - Information Security research papers trace the rise of the Internet and technology and security concerns that go hand in hand with technology.
Online Privacy - Online Privacy research papers examine Internet privacy issues that relate to the exchange of a user's information without their knowledge. Research paper writing services are available from Paper Masters.
Personal Computers - Personal Computers research papers on how personal computers have seen a tremendous growth along with the PC Industry in the United States. Writing services for students make difficult term papers a breeze.
What Is Encryption? - What is Encryption term paper explicates the difficult technology topic of data encryption for information security. Custom research papers are available at Paper Masters.