Personal Computers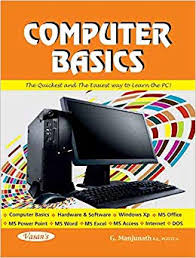 This is a Personal Computers suggestion on Personal Computers from Paper Masters. Use this Personal Computers or order a custom research paper, written exactly how you need it to be.
Personal Computers research papers point out that due to the computer boom in the past years, the United States has taken a number one ranking in several different categories of market share. Among the categories that the United States is leading in market share include supercomputers, personal computers and workstations. However, it is predicted by the year 2010 almost seventy percent of demand for information technology will come from outside the U.S. With all of this growth that is occurring in the personal computer industry the technology is changing just as fast. It is estimated that every eighteen months there are improvements made to computers. One staggering figure about just how fast the computer industry is changing is in 1993, seventy-four percent of computer company's revenues came from products that did not exist two years previously.
Personal computer manufacturers have steadily been focusing their research and development programs on designing lower cost personal computers. Changes in the assembly, marketing, administrative costs and distribution methods have assisted in offsetting the high price of circuitry and components on the motherboard. Manufacturers are also taking advantage of inexpensive distribution methods such as high-volume mail and retail channels. Companies such as Packard Bell and Gateway maintain low overhead by dealing exclusively with direct mail, telephone order, and retail chains such as Wal-Mart and Sears. Dell Computers has capitalized on the tremendous growth of the industry within the past 10 years. Their solid financial statements, trusted name, and history of quality products has positioned them in the computer industry as one of the leaders to beat.
Related Research Paper Topic Suggestions