Sexual Abuse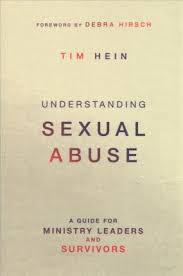 Despite the fact that a considerable amount of current research seems to indicate that sexual abuse has a significant psychological impact on the individual, placing this reality into the context of a working definition of sexual abuse proves quite problematic. For the purpose of examining sexual abuse, sexual abuse is defined as the sexual manipulation of a person by another person in authority or an individual in a position of power that involves sexual contact (either physical and/or visual or verbal contact). Whether it is because some researchers believe that sexual abuse does not have a significant impact on the psychological development of the person or because it is due to the fact that social scientists simply cannot develop a definition that encompasses the entire scope of psychological trauma that can be encountered because of this act, the reality is that the psychological element of sexual abuse has been overtly omitted from discussions of this Sexual Abuse in general.
To further elucidate the psychological ramifications of sexual abuse and to shift the focus of this investigation to consider how sexual abuse can fundamentally change the psyche of the individual, this sexual abuse term paper considers the impact of sexual abuse in terms of posttraumatic stress disorder or post-traumatic stress disorder (PTSD). By looking at sexual abuse through this lens of posttraumatic stress disorder it is hoped a deeper understanding of how sexual abuse changes the individual will be gleaned. To accomplish this task, include this in your research paper on sexual abuse:
A brief overview of sexual abuse in our society will be presented
Outline how a condition such PTSD develops in light of sexual abuse.
The sexual abuse research paper will conclude with a summary of the most prominent aspects of the individual's psychological development that are hindered as a result of post-traumatic stress disorder.
While sexual coercion or violence in any form is beyond contempt, the incidence of child sexual abuse provokes perhaps the strongest response from American society.This may be due in part because it is an act perpetrated on the most vulnerable group within our society and its effects have far-reaching repercussions on the development of this country's future society.

Research has demonstrated that child sexual abuse is largely related to the incidence of violence in the home and has been exacerbated by the predominantly inadequate response by social service systems in addressing it. According to Jaffe et al., when children are exposed to violent behaviors in the home, which is most frequently extended to the mother, they are predisposed not only to emotional difficulties but to perpetuating such violence in their adult lives.

Not unlike domestic or wife abuse, child sexual abuse is a form of social control by men over women and works to restrict a woman's control over her own life and the lives of her children. Unfortunately, it also demonstrates one of the strongest examples of sexual coercion in that any negative response to it by the mother presents the risk of abandonment, loss of support or worse, even harsher abuse to both child and mother. According to research by Paper Masters, child sexual abuse and more specifically incest, has garnered various degrees of response throughout American history, the majority of which has done little to terminate the occurrence of such ignominious behavior. For countless decades it was considered a justifiable behavior by fathers or stepfathers however thankfully, modern American society has recognized it as the inexcusable and "grotesque absurdity of men turning the full power of adult male sexuality against children" and as a prime example of violence against women.
Related Research Paper Topic Suggestions
Abuse - Abuse research papers overview the sociological aspects of those that abuse their victims.
Abused Boys The Neglected Victims of Sexual Abuse - Abused Boys: The Neglected Victims of Sexual Abuse research papers and reviews the textbook by Mic Hunter that is used in sociology classrooms.
Abuse In Group Homes For The Elderly - Abuse in Group Homes for the Elderly Research Papers examine a sample of an order placed for a nursing class for an evidence based clinical project.
A Child Called It - A Child Called It research papers examine the problem of child abuse in David Pelzers book. A child Called It by David Pelzer is an important work still today on the phenomena of child abuse in America today.
Date Rape - Date Rape Research Papers look at this problem on college campuses, and the issues connected with it. Date rape is a serious issue and has been in the news lately with the prolific incidences of rape on college campuses and in fraternity house sponsored by colleges.
Emotional Abuse - Emotional Abuse research papers show the psychological affects of emotional abuse on a child or an adult that is a victim of abuse. A plagiarism free research paper on any term paper topic can be ordered within just minutes.
History of Domestic Violence - History of Domestic Violence research papers show how domestic violence has been documented througout the ages.
Me Too Movement - Research papers on the me too movement discuss the new hashtag that appeared on Twitter that forced an all-too-common occurrence of sexual assault in American society to the forefront of people's minds.
Physical Abuse - Physical Abuse research papers overview the effects of abuse on children, women and men. Buy research papers online on corporal punishment research and physical abuse sociology topics.
Sexual Assault In The Military - Research papers on sexual assault in the military look into the statistics of sexual assault and rapes done in the US military.
Women and Violence - Women and Violence research papers examine how violence affects the lives of women throughout the world regardless of race, socio-economic class or educational background.