Reverse Discrimination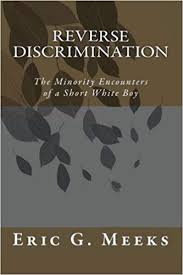 Reverse discrimination is a form of discrimination that is directed towards the majority group, frequently attempting to redress historical social inequalities that have existed in society. The concept of reverse discrimination first emerged in the 1970s, when affirmative action began to create opportunities for minorities. An example of reverse discrimination is limiting the number of incoming white students into a university in order to promote minority attendance.
In the workplace, reverse discrimination is often used to address levels of minority employment that have traditionally been underrepresented. In order to accomplish this, the majority group will be discriminated against. However, critics point out that those affected by reverse discrimination were not the same people who perpetuated past situations, and are now being treated unfairly.
In the United States, the number of reverse discrimination cases filed in the court system has more than doubled since the 1990s. A significant percentage of young, heterosexual white men believe that they have been discriminated against by minority groups. However, surveys show that only between 2 and 13 percent of whites admit to having personally been denied a job, promotion, or college admission because of their race. Many contend that what is called reverse discrimination is not negatively affecting the majority, but helping a minority group.
Related Research Paper Topic Suggestions