Murder and Domestic Violence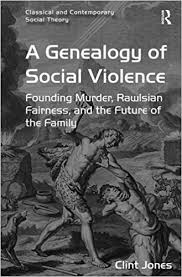 Some individuals who are victims of domestic violence are eventually murdered by their partners, either by the individual who has been inflicting the abuse or the victim. Learn about the types and degrees of domestic violence and how it can eventually lead to murder. Get the most recent and up to date statistics on murder and domestic violence when you order a custom research paper from Paper Masters.
Many experts categorize murders into one of two types.
Murder by Stranger - The first type consists of murders that involve strangers. In other words, neither the victim nor the murdered knew each other.
Murder by Acquaintance - The second category consists of individuals who are murdered by family members, friends or acquaintances. Many of this later group include individuals who had been victims of domestic violence.
Interestingly, the incidence of murder among married couples has declined over the last twenty years. Some experts speculate that this is the result of less emphasis placed on marriage by the American society. In other words, fewer individuals feel the need or necessity to get married legally, and simply live together. However, in reviewing the statistics regarding individuals who are cohabiting or living together, there appear to be gender differences with regard to murder rates within the context of this living arrangement. Overall, the number of men who were killed by an intimate partner has decreased, but the number of women who were killed by an intimate partner has increased sharply. Some have suggested that the increased murder rate for women is the result of males feeling out of control in a non-married relationship, and they are attempting to exercise some control over their female partner. This sense of a loss of control comes about because they are not legally connected by marriage.
Violence among domestic partnerships is an issue that occurs far too commonly through the United States of America. However this issue becomes more distressing when one thinks of the commonality of violence against pregnant women. The true number of non-fatal injuries to unborn children are not known, however it is suggested that for "every fatality [of the mother or unborn child] there are at least one hundred non-fatal assaults". According to a survey by the American College of Emergency Physicians, there are between two and four million women abused in the United States every year. And according to the National Centers for Disease Control, "between four and eight percent of pregnant women are abused at least once during their pregnancy".
The problem with this form of violence is that it has more than two primary people involved. Aside from the abuser, and the abused, in the pregnancy scenario, the unborn fetus is also caught in the middle of the event. This other victim of violence has been unspoken for in the realm of the law until just recently. Past attempts to include unborn children in assault cases have failed, because of two main reasons. First, ability of the scientific community to prove the fetal experience of pain, and the full public acceptance of the fetus as a viable human being, and a member of society.
Related Research Paper Topic Suggestions
Domestic Abuse - Domestic Abuse research papers discuss sociology and domestic violence topics.
Domestic Violence - Domestic Violence Research Papers examine the thesis statement on primary trigger points for domestic violence.
Domestic violence and the media - Domestic Violence and the Media Research Papers report that the media portrays domestic violence poorly.
Domestic Violence Research - Domestic Violence Research Papers study research in order to find out how to stop domestic abuse.
Literature Review On Domestic Violence - Literature Reviews on Domestic Violence are custom written at Paper Masters and examine various theories on violence in the home.
Physical Abuse - Physical Abuse research papers overview the effects of abuse on children, women and men. Buy research papers online on corporal punishment research and physical abuse sociology topics.
Running Head Domestic Violence - Running Head: Domestic Violence Research Papers look at a sample of a paper order on a sociology topic with specific format requirements.
Spousal Abuse - Spousal Abuse research papers show the rate of domestic violence in the United States and outlines the sociological problem.
Theoretical Approaches To Domestic Violence - Theoretical Approaches to Domestic Violence research papers examine how to explicate the topic of domestic violence from a sociological standpoint.
Women and Violence - Women and Violence research papers examine how violence affects the lives of women throughout the world regardless of race, socio-economic class or educational background.