Antisemitism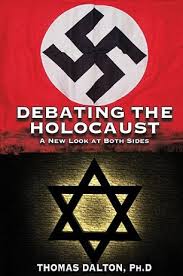 Anti-Semitism is the prejudice against, hatred of, and discrimination towards Jews as an ethnic or religious group. It is a form of racism. People who hold such negative beliefs are called anti-Semites. While the term dates to the 19th century, hatred and persecution of Jews goes back centuries. The origin of the term came about in Germany in 1879, with the foudation of the Anti-Semitic League. Through World War II, many European groups openly identified as anti-Semitic.
There are, perhaps surprisingly, different forms of anti-Semitism. Religious anti-Semitism, anti-Judaism, is hatred of Jews because of their religious beliefs. It is believed that this form developed out of the long history of Judeo-Christian tension that characterized much of European history, beginning in the Middle Ages. Racial anti-Semitism is prejudice against Jews as a racial or ethnic grup, beyond mere religion. Under this form, Jews are considered inferior human beings. Cultural anti-Semitism seeks to portray "Jewish culture" as a corrupting influence on society. Economic anti-Semitism promotes negative stereotypes, that Jews control world finance, and so forth.
Holocaust denial is a modern form of anti-Semitism, as is many of the statements made by radical Islamists. However, anti-Semitism has a long history in the United States. In the 1930s, for example, Charles Lindberg's America First Committee openly supported the Nazi Party, and participated in race riots against Jews.
Related Research Paper Topic Suggestions