Antisemitism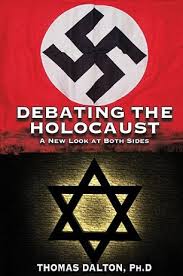 Anti-Semitism is the prejudice against, hatred of, and discrimination towards Jews as an ethnic or religious group. It is a form of racism. People who hold such negative beliefs are called anti-Semites. While the term dates to the 19th century, hatred and persecution of Jews goes back centuries. The origin of the term came about in Germany in 1879, with the foudation of the Anti-Semitic League. Through World War II, many European groups openly identified as anti-Semitic.
There are, perhaps surprisingly, different forms of anti-Semitism. Religious anti-Semitism, anti-Judaism, is hatred of Jews because of their religious beliefs. It is believed that this form developed out of the long history of Judeo-Christian tension that characterized much of European history, beginning in the Middle Ages. Racial anti-Semitism is prejudice against Jews as a racial or ethnic grup, beyond mere religion. Under this form, Jews are considered inferior human beings. Cultural anti-Semitism seeks to portray "Jewish culture" as a corrupting influence on society. Economic anti-Semitism promotes negative stereotypes, that Jews control world finance, and so forth.
Holocaust denial is a modern form of anti-Semitism, as is many of the statements made by radical Islamists. However, anti-Semitism has a long history in the United States. In the 1930s, for example, Charles Lindberg's America First Committee openly supported the Nazi Party, and participated in race riots against Jews.
Related Research Paper Topic Suggestions
Bigotry - Bigotry research papers discuss examples of bigotry and discrimination in today's society. Paper Masters can custom write any research paper on any social problem you need.
Concept of Race - Concept of Race research papers for sociology classes. Research papers on the concept of race are very relevant today, as the United States is still battling with race and equality in many respects.
Environmental Racism - Environmental Racism research papers examine the negative conditions that impact environments where people are marginalized or disenfranchised as a result of racial discrimination. Sociology research papers are available at Paper Masters.
Hate Crimes - Hate Crimes research papers examine the criminal acts motivated by prejudice.
Hate Speech In The Us - Hate Speech in the US Research Papers examine how freedom of speech is often abused by individuals or groups who are intent on spreading messages of hate against others.
Ku Klux Klan, white supremacist, - Ku Klux Klan Research Papers look at the beginning stages of this organization and the prosperous years of this organization.
Race - Race research papers examine the sociological aspects of race and ethnicity in America. Research determines that racism and racial divides are more a than ever.
Racial Discrimination - Racial discrimination research papers explore race discrimination in the workplace and are plagiarism free and custom written at Paper Masters.
Racial Discrimination In America - Racial Discrimination in America research papers examine prejudices of races in America.
Racial Discrimination In Housing - Racial Discrimination in Housing research papers can be ordered to your exact specifications. Research Paper help on sociology research papers on racial discrimination.
Racial Profiling and Its Effects On Airline Travel - Racial Profiling and its Affects on Airline Travel Research Papers examine an example of an order placed on an international policy with specific format instructions detailed.
Racial Segregation - Racial Segregation research papers discuss the division of society according to ethnic identity or the color of one's skin.
Racial Stereotypes - Research papers on racial stereotypes discuss the assumptions that people make about other individuals based strictly on their race.
Racism - Racism research papers offer research help on many aspects of racism in America.
Racism In The Railroad Unions - Racism in the Railroad Unions Research Papers discuss the time period known as the Gilded Age.
Systems of Inequality - Systems of Inequality research papers discuss how individuals can be affected by multiple forms of inequality simultaneously.
Xenophobia - Research papers on xenophobia discuss the fear of someone who is different or foreign.