Homosexual Rights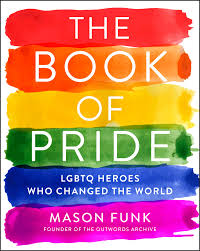 In the United States today, few issues are as controversial and rapidly changing as that of homosexual rights. Part of the larger LGBT (lesbian, gay, bisexual and transgender) social movement, homosexual rights are the latest civil rights battleground in the United States.
Up until the middle of the 20th century, homosexuality was a criminal act in many nations, including the United States. Indeed, it was not until 2003 that the U.S. Supreme Court finally struck down the remaining anti-sodomy laws, as a result of the landmark case Lawrence v. Texas. Until this case, there were still 13 states where consenting homosexual acts between adults were still liable to prosecution.
In 1969, a group of transsexuals, drag queens and patrons of a New York City bar rioted, in what has become known as the Stonewall riots. This event is largely seen as one of the first actions towards equal treatment of homosexuals in the United States. During the 1970s and 1980s, gay pride became a badge of honor, and gay pride parades began across the United States.
One of the more recent and evolving battlefields in the area of homosexual rights has been that of gay marriage. In 1996, Congress attempted to define marriage as between one man and one woman with the Defense of Marriage Act (DOMA). Massachusetts became the first state to recognize same-sex marriages in 2003. From there, the movement spread, so that by 2014, same-sex marriage was legal in 16 states and recognized by the federal government.
Related Research Paper Topic Suggestions