Relationship of Adolescents To Celebrities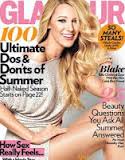 Although the path from childhood to adulthood has always necessitated a path through the teenage years, it is interesting to note the assertions of some scholars, who suggest that adolescence as it is defined today is a uniquely American product of recent cultural and historical trends. In past eras, those individuals who would today be deemed teenagers were considered young adults, and as such, marriage, employment and self-sufficiency was often expected of teenagers as young as 15 or 16. To focus on this age group, you can do a research paper on any one of the following topics related to young adults and celebrities:
Has psychological research illustrated that celebrity personalities enhance or hinder adolescent growth?
Who are some positive role model celebrities today?
Celebrity obsession is common. Is this phenomena dangerous in adolescence?
However, the confluence of a number of social, political, cultural and economic trends coalesced in the early 20th century to give rise to the notion of adolescence as a kind of protracted childhood, in which the teenager gradually adopts the appearance and responsibilities of an adult, although the expectations and demands asked of them are often not that different from what would be asked of a younger child. Today, the teenager is a pivotal part of American popular culture, and analysts have conducted extensive research into identifying and describing each minute subgroup of adolescents, seeking to further understanding of this elusive yet highly sought after age group.
However, not all of this research is based on pure academic curiosity. To the contrary, the teenage demographic represents an enormous segment of the spending American public. Today, teens have access to more spending money than at any other time in history. Because of this, the American commercial and retail markets typically invest billions of dollars annually in developing and promoting products that are geared to appeal specifically to this age group. Because teens often do not have a strong sense of personal identity in place, as a group, they are particularly prone to using brand name products and services as a means of cobbling together a sort of piecemeal identity through their loyalty to certain clothing brands or pop singers.
Related Research Paper Topic Suggestions