Pop Culture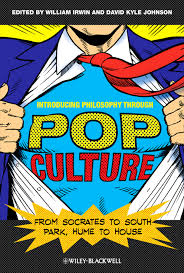 Sociology is the study of human social behavior, origins and development. Naturally, culture is an important topic in sociology as it encompasses a given society's ideals, beliefs, motifs and creative artifacts, all of which play a major role in informing how members of that society develop and interact with one another. The newest, most mainstream elements of a culture are known as popular culture. Pop culture, due to its homogeneous, transient nature, is often derided as shallow, consumerist, and trivial. The subjective worth of its creative output aside, pop culture can be a valuable topic for sociological study as it provides an ever-evolving snapshot of general societal values and motifs. Pop Culture research papers have been written by sociology experts. We can produce a custom written project following your guidelines. Some typical elements of pop culture in American society are:
Television
Movies
Video Games
Toys
Humor
Food
Pop Culture and Mass Media
Influenced and circulated by the mass media, popular culture represents both a packaging of accepted, inoffensive perspectives and attitudes as well as an early indicator of how these cultural attitudes may shift in the future. For instance, when novels first appeared in Britain, critics derided them as trivial and lacking in substance; however, not only did the form of the novel endure, but those early novels show us a view of British society that classical cultural artifacts might not: the popular motifs and aspirations of the emerging middle class.
In conclusion, popular culture is a vital component of sociology owing to its broad, homogeneous appeal and the insight it can give into a culture's past, present, and future.
Related Research Paper Topic Suggestions