Cremation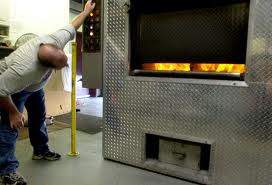 Cremation, the reduction of a corpse to ashes as a way of disposing of it, usually in lieu of interment, is probably as old as civilization. It is a world-wide phenomenon, practiced in societies wherever fuel in suitable quantities is to be found. While not always the case, its practice in western societies has often been bound up with religious and cultural traditions, occasionally to the extent that cremation of the dead became a profound obligation. According to research papers done by Paper Masters, the practice of cremation has ancient roots in human culture. In northern Europe, charred human bones dating to 1800 B.C. have been found in Stonehenge, pointing to an extant custom of burning human bodies, whether in sacrificial rites or burial. Anglos, Saxons and Vikings practiced cremation as purification rites, believing that corpses and other possessions consumed by fire were translated to another plane of existence. By approximately 1000 B.C., writes William Phipps, professor of religion and philosophy at Davis and Elkins College in West Virginia, himself an active champion of cremation, "cremation was spread widely in Europe from Ireland to Hungary."Paper Masters can compose a custom written research paper on Cremation that follows your guidelines.
Cremation in Rome
However, attachment to cremation or, for that matter, interment, varied widely, with both practices often occurring virtually side by side. According to research, the earliest Romans consigned their dead to the earth. Plutarch points to inhumation as the prescribed practice among the earliest Athenians and Spartans, with cremation gradually gaining favor over the centuries. For much of western society since the advent of Christianity, inhumation (that is, interment) has been the standard practice. Almost certainly it has its origins in Old Testament traditions. While cremation was permitted in time of natural disaster (e.g., as a means of disposing of rapidly accumulating corpses during the mid-fourteenth century bubonic plague, the "black death"), in more normal times it was meant to be avoided.
The Catholic Church and Cremation
Current Catholic Church thinking holds that "the disposition of human remains by cremation is acceptable to the Church, provided that the request for cremation is not made to deny the Church's belief in eternal life or some other teaching of the Church". However, this thinking only extends back a few decades. In response to the growing popularity of cremation in nineteenth century Europe as an assertion of atheism in general and denial of the resurrection in particular, the canons of the Church were amended to forbid cremation except under certain unusual and highly specific circumstances.
Related Research Paper Topic Suggestions