Black Lives Matter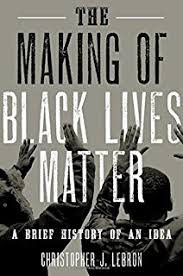 Black Lives Matter is a movement that was started by the African-American community to fight the violence and racism again African-Americans. The phrase can refer to a hashtag or a social movement or event. The Black Lives Matter movement is known for its marches and rallies reminiscent of Civil Rights marches from the 1960s.
The Black Lives Matter movement began in 2013 after the verdict was reached in the George Zimmerman case. Zimmerman was acquitted of charges for the death of Trayvon Martin. Community organizers Alicia Garza, Patrisse Cullors, and Opal Tometi began the movement when Garza wrote the Facebook post "A Love Note to Black People" and used the phrase "Our Lives Matter, Black Lives Matter." Cullors replied to the post with the hash tag #BlackLivesMatter. From there the online campaign began.
The first protest was in August of 2014, after the shooting death of Michael Brown. The protest was named "Black Lives Matter Freedom Ride" and took place in Ferguson, Missouri. An estimated five hundred people participated in the event. Many groups attend the rally, but the Black Lives Matter gained traction with the national attention.
The marches, rallies, and protests against racial profiling within the police have lead to several cities taking steps to reform policies and procedures.
Black Lives Matter also focuses on the equality of black women, black transgender, and the black gay community. In August of 2015, a rally was held in Washington D.C. to call for an end to the violence against transgender black women.
Groups all over the United States who are fighting for racial and gender equality have used Black Lives Matter as their slogan. There is not one specific leader or centralized head group. In 2013, Garza, Tometi, and Cullors created the Black Lives Matter network. The network helps connect activists to the movements shared goals.
Most recently, during Black History month in 2017, the First Unitarian Universalist Church displayed a month long art exhibit featuring art that promoted racial equality. In February 2017, a rally was held in Nashville to protest the decision to not prosecute the police office that shot Jocques Clemmons.
The Black Lives Matter movement has also spread around the globe. Black Lives Matter protests and events have been held in Australia, Canada, and the United Kingdom.
Related Research Paper Topic Suggestions