African American Women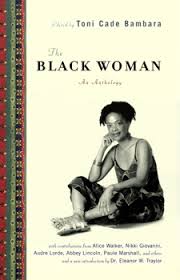 How do you start a African American research paper? Our expert writers suggest like this:
The struggle for civil rights since the end of Reconstruction, at least in popular imagination, has been one dominated by men. African-American men seem to have the loudest voices: Malcolm X, Martin Luther King, Jr., Ralph Ellison, Jessie Jackson, the list goes on. But perhaps it is safe to say that an equal share of the struggle has been taken up by women. In the 19th century and 20th century, African-American women have written, marched, protested and organized for the advancement of all African-Americans.
This struggle has not been without is hardships and oppression. The deck seems to have been stacked against African-Americans, and even more so, African American women. After the Civil War, society, especially in the South, used violence in order to keep the newly freed blacks from slavery, quiet and in control.
Early Days of the African American Women's Struggles
Between 1880 and 1930 there were at least 2,018 separate incidents of lynching, in which some 2,362 African-American men, women, and children were murdered. These lynchings often became ritualistic affairs, where victims were mutilated and burned at the stake in a carnival-like atmosphere. At the same time, the practice of whitecapping was spreading, wherein black landowners and sharecroppers were subjected to such prolonged intimidation and violence that they fled their land, making way for white tenants and owners. Northern and Southern urban areas provided some refuge, but a series of riots-Wilmington, North Carolina, in 1898, Atlanta in 1906, Springfield, Illinois in 1908, Chicago and East St. Louis in 1919-saw the white rioters, with the sanction and even assistance of law enforcement officials, beat blacks indiscriminately, destroy their businesses, and force them to leave their homes and abandon their possessions.
Mary Church Terrell and other black women formed the National Association of Colored Women in 1896 as a direct response to a letter by James Jacks, the white president of the Missouri Press Association, who had called all black women prostitutes and thieves. The NACW, according to white, became the African-American woman's primary vehicle for race leadership, whose members saw the social problems of race, gender, and poverty as interlocked. "They believed that if they worked for the poor, they worked for black women, and if they worked for black women they worked for the race." Mary Church Terrell was the NACW's first president.
National Association of Colored Women in Research
But the NACW did not spring out of nowhere. Numerous local groups of African American women had grown up across America during the 1890s.
Mary Church Terrell, Anna Julia Cooper, and Mary Jane Patterson had formed the Colored Women's League in Washington, D.C. in 1892.
Journalist Victoria Matthews formed the Woman's Loyal Union several months later in New York City.
Josephine Ruffin founded the New Era Club in Boston.
By late 1893, there was the Chicago Women's Club. By the time the NACW joined all of these groups together, there were too many to count.
Related Research Paper Topic Suggestions