Finding Plagiarism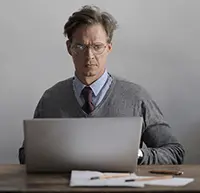 Plagiarism is a serious problem when purchasing research materials from term paper companies on the internet. You must be one hundred percent sure that the product you receive from any term paper company is free of plagiarism. It is also important to make sure that there are proper citations throughout the whole paper. Plagiarim free research is the only way to go. Plagiarism is a very serious matter and should not be taken lightly!
Why is it important to find plagiarism?
Plagiarism is the stealing of intellectual property
Plagiarism usually results in automatic suspension from most universities
Plagiarism is easily caught by most professors
A plagiarized education would be a false education. Within the academic setting, plagiarism raises questions about the authenticity and integrity of the offender and is a theft that hurts both parties. Further, it undermines the foundation of an academic process where each student takes personal responsibility for his or her academic achievements. While it is the goal of the institution to educate the individual, it is the goal of the individual to honestly represent his/her educational ability.
How To Find Plagiarism in a Research Paper
First, open your research paper and select a phrase that contains uncommon words.
Open a search engine (we recommend Google)
Type in the selected phrase (at least 4 or 5 words) with "quotation" marks around the phrase and hit the search button.
If the search engine does not return any web sites, your project is plagiarism free.
What if the search engine comes back with pages that contain the exact phrase?
First check and make certain the rest of the text in the web site is the same as your paper.
If paragraphs in the web site are the same as the ones in your paper, your paper is plagiarized and you have a serious problem.
Related Services
Plagiarism Free Papers - Paper Masters guarantees all research papers are plagiarism free. Learn about the perils of plagiarism and passing TurnItIn.com.
Turnitin Research Papers - TurnItIn.com makes custom research papers the only kind of research to buy on the internet because it catches plagiarism in pre-written papers.
Understanding Plagiarism - Paper Masters teaches you how to avoid the pitfals of plagiarism when you ordering a research paper on the internet.
What is Plagiarism - What is Plagiarism? Defines plagiarism and gives a guide for students on how to avoid the pitfall of plagiarism.