Sustainability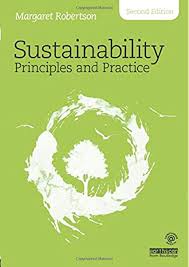 Sustainability is an ecological concept that describes the ability of a biological system to remain both diverse and productive. Sustainability has become a buzzword in environmental circles in recent years, as it has become clear that human activity has greatly affected the climate of the planet, threatening global extinction. Sustainability seeks to connect ecology, economics, politics and human culture to allow the Earth to continue to support human life. Paper Masters can compose a custom written research paper on Sustainability that follows your guidelines.
Sustainability and Environment
Sustainability understands that a healthy environment is essential to supporting life. Therefore, scientists who study and promote sustainability seek to reduce the negative impact that many human activities and industries have on the environment. However, sustainability is challenged by the international community, as some countries are more committed to environmentalism than others, as well as the individual lifestyles of the people of the Earth.
Sustainability has both local and global efforts in the need to preserve the environment for future generations. It is a call to action for each individual to do what her or she can to attempt to be more environmentally conscious. "Think globally, act locally," is a slogan of the sustainability movement. Sustainability requires people to be proactive in their choices and promote ideas, such as sustainable agriculture or sustainable architecture, which are better for the environment.
Related Research Paper Topic Suggestions