St. Lucia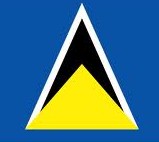 How do you start aSt. Lucia research paper? Our expert writers suggest like this:
St. Lucia is a small island country 21 miles south of Martinique and 90 miles northwest of Barbados. St. Lucia has the following characteristics:
Part of the chain of Caribbean islands
St. Lucia is 238 square miles
The geography ranges from mountainous to forests and beaches along the coastline
The climate is tropical
The main source of revenue for the island is the banana trade
Dating back to French Colonial law in the 18th Century, St. Lucia has a long standing tradition of preserving and utilizing its rich natural resources for the benefit of the environment and its residents. These natural resources include forest land, the ocean, the beaches, mangrove and swamp land. The main issues in land development for St. Lucia are the following: soil erosion, water catchment protection, deforestation, water utilization, degradation of coastal ecosystems, overcultivation of lands, underutilization of large holdings, monocultivation, urban invasion of agricultural lands and protection of areas of natural interest. In regards to private land use issues, the following are of concern to the islands' natural resources: unsecured tenure systems, family lands, inefficient registration systems.
The economy of St. Lucia is dependent upon rural farming producing agriculture exports. Sugar can was the export of greatest profitability until the late 1950's when banana production overtook the agriculture markets. Tourism is the second largest industry in St. Lucia, following banana production which accounts for 80% of the countries exports and employs 40% of the population. The following table illustrates the balance of trade for 1999 for St. Lucia:
The Government of St. Lucia is a constitutional monarchy with executive power given to the Governor General. St. Lucia gained independence from the British Crown in 1979 but their government remains structurally similar to the British parliamentary system. The island has a decidedly French air about it because the first settlements to the island were by the French in the late 18th Century. Despite French occupation, in 1814, the British fought for the island and defeated the French, establishing what is today a multicultural and democratic society.
Related Research Paper Topic Suggestions
Deforestation - Deforestation term papers examine environmental research and illustrate the effects of clearing forests. Deforestation research papers on the environmental issue that has been in the forefront of development talks and sustainability issues can be custom written from Paper Masters.
Desert Ecosystems - Desert Ecosystems Research Papers analyze a typical desert ecosystem from the vantage point of a typical hunter-gather or forager population.
Ecosystem - Ecosystem research papers look into what defines the community of living organisms that interacts as a system with the nonliving aspects of the environment.
Impact Deforestation Has On Freshwater Habitat - Impact deforestation has on freshwater habitat research papers examine research that has been done.
Red Mangroves - Red Mangroves Research Papers examine plant is an important part of our coastal ecosystem.