Marijuana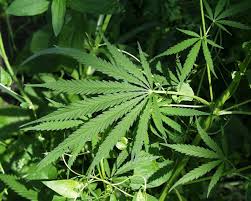 Marijuana (cannabis) is the most widely used illegal drug in most developed societies . In the United States, it is the most popular illegal drug and the one most widely used. While a push to legalize marijuana for medicinal purposes has been on for several years now, advocates are now pushing for the legalization of marijuana for recreational use as well.
There is still much debate on the psychological and health effects of using marijuana. In many cases, the opinions are dependent on the view of whether or not marijuana use should be legalized . While the use of alcohol is legal given age restrictions are met, the costs of its use to society and on individuals who consume it are many.
Marijuana is largely derived from the female plant of Cannabis sativa with [delta]-9-tetrahydrocannabinol (THC) as its primary psychoactive component. THC content is highest in the flowering tops of the plant. THC content declines in the leaves, lower leaves, stems, and seeds of the plant. Marijuana is prepared by using the dried tops and leaves, usually with a THC content of 0.5 to 5.0 percent. Sinsemilla and Netherwood varieties of the cannabis plant have a THC content of up to 20 percent .
Marijuana users usually smoke the substance by rolling it into a cigarette or by putting it into a water pipe. Users deeply inhale the smoke in order to increase psychoactive effects. Smoking the substance provides THC delivery of between 20 to 70 percent. In occasional users, as little 2-3 mg of THC will produce a high while regular users may have to smoke as many as five joints a day to receive the same psychoactive effects. The cannabinoids found in marijuana act on a specific receptor in the brain. This receptor is widely distributed in regions of the brain that are involved in pain perception, motor coordination, cognition, and memory reward.
Related Research Paper Topic Suggestions