Ecological Model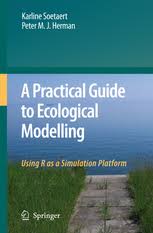 An ecological model is an overview of an ecological situation that attempts to take varying factors into account. When doing a research paper on an ecological model, a student will choose one ecological segment and illustrate how the factors of the segment are influenced by each other. For example, one may want to look at how land use and agriculture can produce sustainability. Such challenges to sustainability in agriculture and land use may seem daunting. Yet many major opportunities exist for environmental and agricultural scientists and other scholars to be involved as planners of an ecological model that changes the American agricultural industry and is related to efforts to develop more scientific approaches to sustainable agriculture. Sustainable agriculture aims to sustain agriculture production over the long-term while reducing the negative ecological and health-related impacts of food production. The concept of agriculture sustainability is also grounded in the need to incorporate the full costs of production into land usage calculations in an ecological model. This notion represents a radical departure from prevailing industrial policies that generally regard the impacts of agriculture on human health and the natural environment as "externalities" that are beyond the responsibilities and concerns of producers, and that should be addressed by taxpayer-funded government agencies and other entities organized around health and ecological concerns. More scientifically based sustainable ecological models are needed to develop methods that incorporate ecological and health-related impacts into the productivity and monitoring equations. Unfortunately, although there are some positive indications of change, such analyzes remain rather exceptional in the field. Paper Masters can compose a custom written research paper on Ecological Model that follows your guidelines.
Ecological Model and Environmental Research
Environmental research using ecological models is currently mainly reactive in its orientation, primarily focused on discrete, small-scale problems, and approached from within narrow disciplinary boundaries. While this approach has managed to alleviate some ecological problems generated by industrial agriculture, it has generally failed to resolve many of the biggest challenges. By the time ecological deterioration is detected by conventional, reactive land use monitoring approaches, ecosystem processes and functions have usually already been negatively impacted. As such, more scientifically grounded and multidisciplinary ecological models are needed to encourage environmental research in American agriculture and rangeland management. Such strategies would anticipate (rather than simply react to) problems generated by new agricultural technologies, while promoting long-term research at the agricultural systems level (rather than at the farm- or field-based level) to develop integrated solutions, incorporate critical interactions between the social and biophysical sciences, and promote sound monitoring of the deployed solutions.
According to some ecological models, another major opportunity for environmental and agricultural scientists to play more active roles in promoting land use sustainability would involve the promotion of transdisciplinary approaches to the acquisition of conservation lands. Acquiring land for conservation is a major strategy for reducing the potentially damaging impacts of economic production and sustaining native biodiversity. The U.S. Fish and Wildlife Service's National Wildlife Refuge System has for several decades of the major agencies involved in conservation land acquisition, and in the management of these lands according to "wildlife first" principles. By the start of the new century, the Refuge System encompassed some 536 refuges on over 38 million hectares of land, 31 million of which are in the state of Alaska alone, with other major refuges in the Southwest, Great Basin, and northern Great Plains. Moreover, because public conservation lands are typically protected by statutory laws and less exposed to market forces than private conservation lands, the author maintains that policies such emphasize the acquisition of lands by public agencies.
However, major challenges to conservation land acquisition derive from the growing economic costs of establishing new refuges. Whereas large refuges could previously be established in many areas of the country simply by withdrawing land from the public domain, refuge-system acquisitions have become considerably more expensive in recent years, particularly in low-lying coastal areas. In light of such growing costs and the emergence of new political challenges to acquisition advocates a new approach to conservation land acquisition that would combine the critical insights of conservation biology, ecological economics, and political science to advance the most environmental beneficial, cost-effective, and politically feasible strategies for acquiring new conservation lands. The author offers three major policy recommendations as a starting point for advancing such strategies:
Prioritizing the acquisition of relatively inexpensive and environmentally intact ecosystems
Emphasizing fee-title acquisition over easement acquisition
De-emphasizing the acquisition of low-lying coastal properties
Related Research Paper Topic Suggestions