Brahma Vishnu and Shiva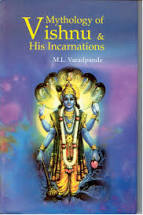 Research papers on Hinduism often look at the three gods Brahma, Vishnu and Shiva. Paper Masters can custom write a research paper on any of these three Hindu gods or any aspect of Hinduism you need.
Hinduism has a trinity of gods, all of whom, however, are separate gods, as well as separate persons. These gods are:
Brahma is the creator, the one who gives life. (Curiously, he is not worshipped in Hinduism, because he is considered a "mythological" creator, rather than an actual living one.)
Vishnu is considered the preserver, one who continues life in its various forms. He remains popular in Hinduism today, with many temples devoted to his name.
Shiva, also called "the completer", who takes life away but also restores it in another form. He also has numerous temples dedicated to him and is considered God because of his role as the taker of life in whatever form it exists.
Brahma, Vishnu and Shiva
Beyond these three gods is a further Hindu concept, that of god and the soul being intertwined entities. God has two characteristics:
Prusha, or man and his soul and man's interaction in the world
Prakati, which is - to Hindus - the invisible presence, or "yarn" that is a god
The union of these two aspects creates both the movable and immovable world, or the Jiva-Brahma union.
Hindus Worship
When Hindus worship, they do so to all the deities, using an idol made of gold, silver, bronze or clay. This form of worship is called Puja, and can be practiced in a temple or at home. Hindus also worship stones and animals (most notably cows), because they firmly believe god is everywhere, even in inanimate objects. They consider it a grave error of faith if they do not see a god in every object or animal, for God is omnipresent and His existence everywhere cannot be denied.
Related Research Paper Topic Suggestions
Basic Types of Hindu Practices - Basic Types of Hindu Practices Research Papers look at a sample of an order placed for the practices of the religion of hinduism, with specific citation instructions.
Comparing Hinduism and Buddhism - Comparing Hinduism and Buddhism Research Papers delve into a sample of a paper order for a religion research paper with only scholarly resources used.
Cultures of India - Culture of India research papers discuss the traditions, religious beliefs, Indian marriage, clothing, and cuisine of the Indian culture.
Hinduism - Hinduism research papers overview the complex practice of Hinduism. A research paper on the Hindu practice of Dharma can be written by the writers at Paper Masters.
Hinduism and Buddhism - Hinduism and Buddhism research papers explore Buddhist beliefs and Hindu traditions. You can have a comparison and contrast religion research paper written that compares any two religions such as those practiced by Hindus or even Christians.
Hinduism and God - Hinduism and God research papers examine how Hindus view God. Custom term papers from the Masters - Papers you can trust.
Hindu Nationalism - Research papers on Hindu Nationalism discuss the Indians struggle for self-identity during the years of colonial oppression by the British and the dominance of Islamic rule prior to that.
Karma - Karma Research Papers look at the concept of Karma from the Buddhist and Hindu perspectives.
Philosophy of The Kama Sutra - Philosophy of the Kama Sutra research papers examine one of the most important readings of the Hindu Religions.
Polytheism - Polytheism research papers overview religions with that worship or believe in many gods.
Reincarnation - Reincarnation research papers analyze the belief that a person's soul or spirit, after an individual's death, returns to Earth and inhabits another body.
Reincarnation Versus Resurrection - Reincarnation Verses Resurrection research papers compare and contrast the Christian verses Hindu beliefs.
Sannyasin - Research papers on Sannyasin discuss one of the life stages in the Hindu philosophical system.
Shaivism - Shaivism research papers discuss the oldest sect of Hinduism that focuses on the belief that the god Shiva is the Supreme God and that he has five major tasks in the universe.
Tantra - Tantra Research Papers delve into ritual sexual beliefs and practices that have thier origin in various religions of the East.
The Four Paths - Four Paths research papers overview the Hindu belief in the Four Stages of self-actualization.
The Four Paths In Hinduism - The Four Paths in Hinduism research papers explicate the stages which Hindus practice in the path to fulfillment.
The Kama Sutra - Kama Sutra research papers overview the important reading in the Hindu Religion. A research paper on any topic can be ordered from Paper Masters because we custom write all papers.
Yoga and Hinduism - Research papers on Yoga and Hinduism discuss the significance of yoga in the Hindu religion.