Brahma Vishnu and Shiva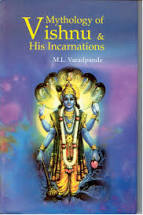 Research papers on Hinduism often look at the three gods Brahma, Vishnu and Shiva. Paper Masters can custom write a research paper on any of these three Hindu gods or any aspect of Hinduism you need.
Hinduism has a trinity of gods, all of whom, however, are separate gods, as well as separate persons. These gods are:
Brahma is the creator, the one who gives life. (Curiously, he is not worshipped in Hinduism, because he is considered a "mythological" creator, rather than an actual living one.)
Vishnu is considered the preserver, one who continues life in its various forms. He remains popular in Hinduism today, with many temples devoted to his name.
Shiva, also called "the completer", who takes life away but also restores it in another form. He also has numerous temples dedicated to him and is considered God because of his role as the taker of life in whatever form it exists.
Brahma, Vishnu and Shiva
Beyond these three gods is a further Hindu concept, that of god and the soul being intertwined entities. God has two characteristics:
Prusha, or man and his soul and man's interaction in the world
Prakati, which is - to Hindus - the invisible presence, or "yarn" that is a god
The union of these two aspects creates both the movable and immovable world, or the Jiva-Brahma union.
Hindus Worship
When Hindus worship, they do so to all the deities, using an idol made of gold, silver, bronze or clay. This form of worship is called Puja, and can be practiced in a temple or at home. Hindus also worship stones and animals (most notably cows), because they firmly believe god is everywhere, even in inanimate objects. They consider it a grave error of faith if they do not see a god in every object or animal, for God is omnipresent and His existence everywhere cannot be denied.
Related Research Paper Topic Suggestions