Sunni Islam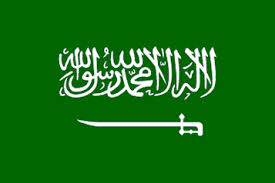 Following the death of the Prophet Mohammed, Islam broke into two sects. The larger of these sects is Sunni Islam, whose followers accepted Abu Bakr as the first Caliph. When writing a research paper, you will want to narrow your focus of the religion. World religions research papers must be written on only one aspect of the religion you are studying. For example, when writing a research paper on Sunni Islam, you may want to focus on just one of the six pillars of faith of the Sunni. Get help on your Sunni Islam research paper from Paper Masters.
Sunni Islam is the largest religious denomination in the world, and is frequently characterized as the orthodox version of Islam, as compared to the smaller sect of Shiite Islam. Of the 1.6 billion Muslims in the world, between 75% and 90% are Sunni.
Core of Your Research Paper - Six Pillars of Faith
Sunni Islam is characterized by the six pillars of faith (imam). These beliefs are:
The reality of the one God (Allah)
The existence of angels
Authority of the Quran and the divine books
Belief in the prophets
Preparation for the Day of Judgment
The supremacy of the Will of Allah
Unlike many Christian denominations, there is no hierarchical structure in Sunni Islam. Any one with intelligence and learning can become a scholar, and congregations chose an Imam to lead services.
Sunni Islam holds with the tradition that the companions of Mohammed were the best of Muslims. They believe that these companions were true believers because they were the ones who compiled the Quran within months of the death of the Prophet.
Sunni Islam Faith
In addition to one's faith (Iman), which should not be blind but built upon firm convictions, one must perform righteous deeds in order to gain entrance into Paradise. Sunni Islam is also characterized by its five pillars: Shahadah, there is one God and Mohammed is his Prophet; Salat, ritual prayer five times a day; Sawm, fasting during Ramadan, Zakat, tithing to the poor; and Hajj, pilgrimage to Mecca.
Related Research Paper Topic Suggestions