Martin Luther and Faith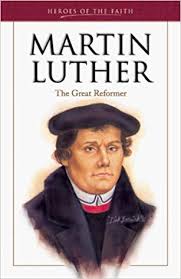 This is a topic suggestion onMartin Luther and Faith from Paper Masters. Use this topic or order a custom research paper, written exactly how you need it to be.
Martin Luther was a pillar of faith and the leader of the Protestant Reformation. When writing a research paper on Martin Luther, the key component will be to narrow the topic from more than just a biography of his life. The essay should focus on Martin Luther AND faith, as that is essential in understanding his character and the foundation of the reformation. Any research paper on Martin Luther must include the following:
Catholic Churchs stance on Faith

95 Thesis

Life of Martin Luther

Salvation

Grace

Luther's view of Good Works
Luther and God
According to Luther, faith requires that one relies on God and man is not in charge of his salvation but rather, he must have faith that God will save him. Sin makes man unable to save himself, so, in direct conflict with his Roman Catholic upbringing, Luther contends that man does not control his destiny. What kept Luther from despairing in this reality was the notion of faith.
Luther's Faith
Martin Luther was a pillar of faith for the Christian Church of the 16th Century. Luther was the inspiration for the Lutheran Church and continues today to be an icon of religious steadfastness. Luther preached directly against good works and drove home the fact that man cannot save himself without faith. A research paper on Martin Luther must focus on defining faith, illustrating how faith interplays with salvation and what exactly Luther taught about salvation. What Bible passages support Luther's assertions?
Related Research Paper Topic Suggestions