Christianity In Slovakia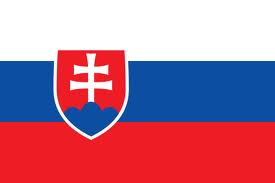 Religion and history research papers often touch base on topics that are similar. When researching the history of Slovakia, students find that Christianity in Slovakia was an important part of their early history. Paper Masters will outline the history of Christianity in Slovakia for students in a custom written research paper.
Below is an overview of what you will want to include in writing on Christianity in Slovakia.
Christianity's official introduction to the Czech Lands and Slovakia has an ironic twist.In 828, Frankish Archbishop Adalram consecrated the first Christian church in Nitra. Historians contend that without the consent of Nitra's ruler, Pribina, this church could not have been built. Pribina allowed Christian encroachment because he felt confident that "his people were cohesive and strong enough to engage in discourse with Frankish missionaries and countenance conversion". Pribina would be shocked to learn that Christianity would offer the Czech and Slovak peoples the social cohesion necessary for survival in Central Europe's tumultuous political history.
Christian Missionaries in Slovakia
Christian missionaries interacted with the Slovaks in Greater Moravia as early as the eighth century. The Frankish Empire, heavily influenced by the Frankish Church, used missionaries as tools to expand social and political influence.The missionary presence led to official recognition of the Church in Nitra.From there, the Frankish Empire expanded its control of Greater Moravia until the areas became a vassal state, obligated to pay dues to the Frankish government.
Catholic Church In Slovakia
In 862, Moravian prince Rastislav sought connection with the Catholic Church for the following reasons:
Frankish influence over the politics had grown stifling
Widespread acceptance of the Frankish Church was increasing Frankish entrenchment
Rastislav's unfortunate alliance with the loser in a Frankish power struggle made him an enemy of his neighbors.
In order to balance the mass of power against him, Rastislav requested a Catholic bishop and teachers.This would begin the Slovak historical connection with the Byzantine Empire.
Related Research Paper Topic Suggestions