Twelve Apostles of Jesus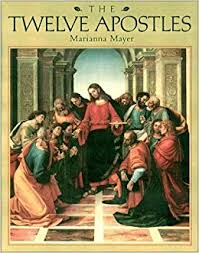 Theology writers will custom write a research paper on any or all of the twelve apostles.
The twelve apostles of Jesus are studied in many of the books of the Bible and can be explicated by our writers.
The twelve apostles were the men whom Jesus chose to be His companions and students during life and to carry His message into the world after His death. The word "apostle" derives from a Greek word that means "one who is sent away." In English the closest word is probably "missionary." Before Jesus' resurrection, the apostles were, strictly speaking, disciples. They were:
Andrew
John
Philip
another James
Thomas
Bartholomew
Judas Thaddeus (also known as Jude, and not to be confused with Judas Iscariot)
Simon
Judas Iscariot.
All twelve were most likely Galilean Jews, even though some of them had Greek names.
The list of apostles is not entirely clear from reading the Gospels. Matthew and Mark refer to the Jude as Thaddeus, whereas Luke calls him Judas, son of James. Most people assume these are the same person, but there is no way to know. The Gospel of John does not give a list, and mentions only seven apostles by name and one of them is Nathanael, whom most people associate with Bartholomew, although, again there is no way to know for sure.
Judas Iscariot could not move from disciple to apostle, of course, since he betrayed Jesus and then hanged himself. Mathias filled his position. Mathias was one of two contenders for the vacancy, and got the position by drawing lots after the remaining eleven apostles prayed for a sign.
Related Research Paper Topic Suggestions