Therapy To Help Incest Survivors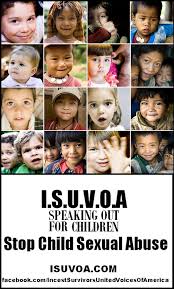 Psychologists study how to help incest survivors as part of their training. The writers at Paper Masters custom write research for
academia
on therapy that assists incest survivors in their recovery. Get the most up to date research and studies on helping those that have survived incest and are in therapy.
The inherent benefits of group therapy are many and outlined by an author. An author proposes that there are ten steps to group interaction and therapy that will ultimately change the way a person view his or her self or situation:
Imparting information
Installation of hope
Universality
Altruism
Family reenactment
Development of socializing techniques
Imitative behavior
Interpersonal learning
Cohesion
Catharsis
Although all of these techniques may not be utilized in all group settings, an author maintains that these factors enable humans to grow, change and develop in the manner that they desire. "Participating in a group can be a powerful social experience, as much as it can be motivating, enlightening and emotional. Groups have great supportive value for persons with minor or severe problems, with or without insight, and in formal or informal settings".
One of the assumptions that the researchers attempted to prove was that the group setting provided by group psychotherapy was beneficial in reducing the negative interpersonal symptoms that childhood incest survivors exhibit. The results of the study confirmed that the group setting works to eliminate the sense of isolation, promote verbal participation rather than silence and serves as a training ground for developing the personal and social characteristics that are generally missing in family's where incest occurs. It is important to note that, although the research review conducted by authors was not initiated with a primary objective of examining only that research that related to female survivors of childhood incest, the twenty-one research articles that were finally chosen as most significant as well as relevant to the review concerned studies involving only female survivors.
The conclusions derived from the review do not implicitly include the factor of early childhood incestuous assault however an examination of the studies that authors evaluated in their review shows that almost all consider the element of childhood as a primary criterion. Conclusions from the review include the contention that group therapy is beneficial to female survivors of childhood incest in improving their interpersonal functioning and therefore their relationships with others. Similarly, the review confirmed that group therapy has a positive influence on the general well-being of the female survivor.
Although not a recent as authors research, the research provided by an author offers an adequate perspective into the group therapy approaches that are geared at treating child victims. One of the most important aspects offered is the fact that the during and from the transitions of toddlerhood through latency-ages and into adolescence, relationships, especially those with peers become increasing significant to healthy development, which is why An author maintains that group therapy in childhood is especially applicable for cases of sexual abuse like incest.
Related Research Paper Topic Suggestions