Music Therapy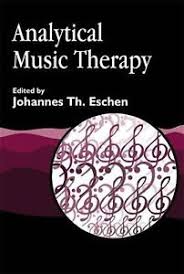 Music therapy is a form of therapeutic intervention that uses all the various elements of music to address the unique needs of patients, from emotional or behavioral development to improving upon communication and motor skills. Music therapy can include anything from simply listening or moving to music to singing or performing music or perhaps even composing music. Individuals who conduct music therapy can work in a variety of settings, including rehabilitative facilities, senior centers, correctional facilities, and in private practice organizations, to name a few. In the hospital setting, music therapy can be used to address symptoms of depression or address feelings of anxiety or apprehension. It can aid in movement for physical therapy or reduce overall muscle tension. In nursing homes, music therapy can provide individuals with opportunities to increase their mental, emotional or social functioning. Music provides stimulation, both intellectual and sensory in nature, and this can in turn improve a person's overall quality of life.
There are many misconceptions about music therapy, especially about the specifics of the practice and who is able to serve as a practitioner. Music therapy is far more than simply listening to music on headphones; music therapy involves specific knowledge about various kinds of music and the emotional response they provoke. This knowledge is coupled with significant psychological understanding to ensure patients are exposed to the best possible musical options - both in terms of type of music and the manner in which it is used - to achieve a given goal. Practitioners must undergo extensive training and licensure proceedings, attending accredited schools of education and completing rigorous academic programs. Music therapy is rooted in ample quantitative and qualitative research, and practitioners are held to the highest standards of professional integrity and the quality of care they provide.
Related Research Paper Topic Suggestions
Adlerian Therapy - Adlerian Therapy research papers discuss the psychological therapy model developed by Alfred Adler.
Carl Rogers - Paper Masters writes custom research papers on Carl Roger's Client Centered Theory and reports on his work as a famous psychologist.
Group Therapy In High Schools - Group Therapy in High Schools research papers discuss how group therapy will improve academic achievement for those diagnosed with mental health and drug and alcohol disorders.
Pet Therapy - Research papers on pet therapy analyze a form of treatment meant to help people suffering from various types of ailment, mostly focused on mental health.
Play Therapy - Play Therapy research papers discuss psychology case studies that reveal the successfulness of the use of playing with children as a communication therapy.
Psychodynamic Therapy - Psychodynamic Therapy Research Papers discuss the techniques therapists use during a psychodynamic therapy session.
Therapistclient Relationship - The Therapist-Client Relationship research papers examines the roll of the therapist-client relationship. Psychology and Sociology topics and research is available at Paper Masters.
Therapy - Psychotherapy Research Paper explores a treatment for various Personality Disorders. Therapists use various techniques and theories of personality to treat patients. Papers on these therapies are custom written at Paper Masters.
Therapy To Help Incest Survivors - Therapy to Help Incest Survivors Research Papers explore the various options in therapy, such as group psychotherapy.
Wilderness Therapy - Wilderness Therapy Research Papers research how this therapeutic technique works. Custom research papers from Paper Masters.