Counseling Techniques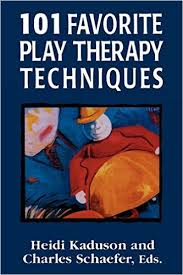 A person's mental health is just as important as their physical health. While some people's mental illnesses will require medication or even hospitalization, for many people, the most effective way to deal with problems is through talk therapy, or counseling. As a result, there are a number of different counseling techniques employed in the field.
Psychotherapy has proven itself to be effective largely based upon the relationship between therapist and patient. A good therapist will establish a professional but caring relationship in setting up a pattern of sessions with a predictable rhythm in order to establish comfort and routine. Two of the major counseling techniques, besides simply listening, are the following:
Asking open questions - An open question is one counseling technique in which a large volume of information can be gathered, often through the course of a long answer.
Asking closed questions - A closed question, in contrast, will often be employed to gather specific information. Both are good counseling techniques to be employed by therapists.
However, therapists should discount the physical environment as a effective part of counseling techniques. Patients will be more comfortable when they feel more comfortable. The goal of any course of therapy, regardless of the specific counseling technique, is to produce a behavior change in the patient. Understanding the goal is the best way to employ the specific tactics towards that end.
The help that a counselor gives to a client, takes the form of listening, articulation of information and the proper motivating therapies (medical or psychological) that the client would need to overcome their disorder. The helpful counselor will understand the necessity for patience and trust within the counselor/client relationship. This understanding can manifest itself in several ways, such as ease in the obtaining the client's medical history, willingness of the client to attempt and/or accept treatment options, or for the client to maintain the agreed upon treatment program.
There are several functions that a counselor must be able to perform in order to give the client the needed care and treatment. Firstly, there is the ability to gain the trust of the client. A client who feels hostility or distrusts their counselor will not be able to accept the help that the counselor offers. This is referred to as passive listening and allows the client to express their feelings in an open and confident manner.
Secondly, there is the importance of the counselor to direct the client into revealing the base problems that are manifesting themselves. For issues that are not biological in nature, the counselor must investigate the client's personal history, and from that, derive reasoning behind whatever disorder is manifesting itself.
For other types of disorders, such biological or chemical imbalances, the counselor must be able to diagnose and treat these accordingly. These issues also carry with them special needs and difficulties that the counselor must overcome to effect treatment. Aggression, paranoia, or delusions are among these obstacles and increase the difficulty of treating a client.
Related Research Paper Topic Suggestions