Sensory Neuroscience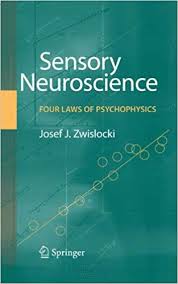 Research papers on Sensory Neuroscience focus on how the brain receives and processes sensory information. When you decide on a topic for your paper, you will want to narrow the study of sensory neuroscience down because it is a very wide and rapidly changing field. The technological advances of the last 20 years have made the field tremendously popular and created research advances that are too numerous to cover in just one research paper. Topic suggestions regarding sensory neuroscience include some of the following:
The communication of neurons in response to stimuli
How Neurons are isolated
The average time-frame for neurological firing
Estimating a neuron's receptive field
Role of natural stimuli in sensory neuroscience
In the study of neuroscience, sensory neuroscience is a subset of the field that focuses on sensory stimuli, including vision, smell, touch, taste, and hearing or the five senses. This aspect of neuroscience emphasizes research on the neurons responsible for sensory input and processing, focusing on research to more fully understand these processes and determine ways to address sensory disabilities, such as vision or hearing loss. By understanding the way the brain receives, processes, and addresses these various sensory stimuli, steps can be taken to improve the quality of life for individuals.
Sensory Neuroscience and Magnetic Resonance Imaging
Experiments within the field of sensory neuroscience often involve the use of brain imaging technologies, such as magnetic resonance imaging (MRI) or electroencephalography (EEG) to monitor activity in conjunction with sensory input. Visual inputs, auditory signals, or smells and tastes can all be altered or modified in some way to determine how the brain responds to these various inputs. Further, the use of electrodes can be employed to determine the "spikes" that take place in neural activity; through this information, taken in conjunction with information about the processing of the entire brain structure, researchers and physicians alike are able to make functional changes to medicinal practices and ideally develop prosthetics and supplemental technologies to restore or improve sensory abilities in patients.
Related Research Paper Topic Suggestions