Humanistic Psychology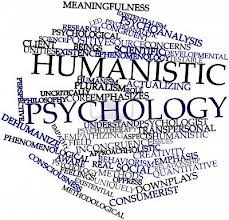 Humanistic psychology is often referred to as the "third force" in psychology, after psychoanalysis and behaviorism, and emerged in the mid-20th century as a reaction to those two schools. Humanistic psychology holds that human beings are basically good and have an inherent drive towards self-actualization, a motivation to achieve one's fullest potential.
Carl Rogers was one of the founders of humanistic psychology. He attempted to ensure that human development led to healthier and more creative existences. Abraham Maslow, who created a hierarchy of needs that places self-actualization at the pinnacle of existence, took up his work.
There are five core principles to humanistic psychology. The first is that human beings supersede the sum of their parts. Second is the idea that human beings experience existence in a uniquely human context. Third, human beings are aware, and are aware of being aware; that is, they are conscious. The fourth principle is that human beings have choice and responsibility. The fifth principle is that human beings are intentional, aim towards goals, and are aware that they cause future events.
One of the most important aspects of humanistic therapy is that of empathy. The therapist learns to see the world through the eyes of the client, so that a less hierarchical relationship between therapist and client develops. Self-help groups are an important part of humanistic therapy.
Related Research Paper Topic Suggestions
Adolescence - Adolescence research papers examine the time in life when a young person enters puberty and experiences the growth changes of sexual maturity.
Adolescent Depression - Adolescent Depression Research Papers go into what it does to mental and physical health.
Adolescent Substance Abuse - Adolescent Substance Abuse term papers on the sociological aspects of treatment and counseling for young people with Abuse issues.
Aging - Aging Research Papers discuss the life span of human development and the problems of alzheimer's diseases in the aging population. Example essays for sale from Paper Masters are customized to your exact instructions.
Behavioral Neuroscience - Behavioral Neuroscience research papers discuss the application of the principles of biology to human and nonhuman behavior.
Behavioral Psychology - Behavioral Psychology research papers examine the branch of psychology, also know as Behaviorism, that is concerned with the processes of the mind.
Behavioral Theory - Behavioral Theory research papers look into the school of psychology originated by American scientist John Watson and furthered by the work of B.F. Skinner.
Behaviorism - Behaviorism research papers for sociology and psychology custom written for college and graduate students. Discover the most prominant behaviorists and their theories such as the currently popular Cognitive Behavioral Therapy.
Behaviorists On The Learning Process - Paper Masters custom writes research papers on the behaviorists and the Learning Process and overview the theories of Pavlov, B.F. Skinner and John Watson.
Choice Theory - Research papers on Choice Theory look into the theory that states that all human beings do is behave, that all behavior is chosen, and that human beings are genetically driven to satisfy five basic needs: survival, love, power, freedom, and fun.
Collective Behavior - Collective Behavior research papers examine the sociological term that refers to the various activities in which large numbers of people engage.
Compatibilism - Research papers on compatibilism discuss the idea that an individual is free to choose between a variety of actions in any given situation.
Developmental Or Life Cycle Approach - Developmental or Life Cycle Approach research papers illustrate that either therapy style is effective in family counseling.
Developmental Periods of Lifespan - Developmental Periods of Life Span Research Papers examine a sample of an order placed on major developmental concepts, theories, and research findings. Psychology Research Papers are Custom Written.
Developmental Psychologists - Developmental Psychologists research papers look into the doctors who study the changes that occur in human development over the course of the lifespan.
Dimensions of Behavior - Dimensions of Behavior Research Papers look at a paper order for a psychology class, with specific questions that need to be in the project.
Early Stages of Pregnancy - Early Stages of Pregnancy term papers discuss the hormonal changes that take place in a woman's body at the beginning of the gestational period.
Emotional Development - Emotional Development essays analyze emotional development in the stages of life; from Infant to Adolescence.
Fetal Development - Fetal Development essays look into the process by which a fertilized human egg grows into a fetus and is born as a viable human being.
Functionalism Psychology - Functionalism Psychology research papers look into the major school of thought in psychology. Functionalism began in America and includes such famous functionist psychologists as William James, John Dewey, James Cattell and Edward Thorndike.
Genes - Genes research papers report on the discovery of human genes and genetic engineering. Research paper samples are available from Paper Masters - Custom Written.
Gestation Period - Gestation Period research papers discuss the development of the fetus inside a female mammal.
Human Behavior - Human Behavior research papers examine the entire range of actions or mannerisms exhibited by human beings.
Humanist Orientation - Humanist Orientation Research Papers go into five steps of the theory.
Human Psychology - Human Psychology research papers on an in depth analysis on the science of the mind. Topics in psychology include psychological theory, the science of the mind, human behavior and much more.
Human Reproduction - Human Reproduction research papers examine the reproductive process from conception to birth.
Individual Psychology - Individual Psychology research papers analyze the theory founded by Alfred Adler.
Integrative Psychotherapy - Integrative Psychotherapy research papers examine the amalgamative approach, which combines various schools of psychotherapy into a holistic attempt to achieve greater levels of personal growth and self-awareness in a patient.
Intellectual Growth - Intellectual Growth research papers look at the four stages of intellectual growth in the human lifespan.
Karen Horney - Karen Horney Research Papers on Karen Horney can be written as an autobiography on the theorist or you may apply a theory to the autobiographical information.
Life Cycles of Women - The Life Cycle of Women Research Papers examine the various stages women go through from early childhood to post menopause. Medical Health Research Papers are available at Paper Masters.
Life Expectancy - Life Expectancy research papers discuss the life-span of individuals from a medical science aspect.
Maslow's Hierarchy - Maslow's Hierarchy research papers examine the theory, developed by Abraham Maslow, in which human development is laid out along a hierarchy, from the most basic to the more psychologically advanced needs of a person.
Max Scheler - Max Scheler research papers on the famous German Phenomenologist who examined human behavior, actions and ethics.
Multicultural Psychology - Multicultural Psychology research papers look into the systematic examination of human behavior, cognition, and affect in situations where individuals interact with others from different cultural backgrounds.
Nature Versus Nurture - Nature Versus Nurture Research Papers debate on whether or not behavior is affected genetics or environment.
Neurosis and Human Growth - Research papers on neurosis and human growth examine the key texts and core arguements in Karen Horney's book discussing the study of human development.
One Flew Over The Cuckoos Nest - One Flew Over the Cuckoo's Nest Research Papers explore a novel by Ken Kesey about mental dysfunction, and it looks at the major characters in the novel. The novel can be studied under several different aspects, include the struggles of McMurphy, the abuse of the mental health system and the personalities of the characters within One Flew Over the Cuckoo's Nest. Have Paper Masters custom write your project on the novel.
Pleasure Principle - Research papers on the pleasture principle examine the foundations of Freudian psychology, the idea that the human being will instinctively seek to avoid pain and seek out pleasure in the drive to satisfy psychological and biological urges.
Predominant Behavioral Styles - Predominant Behavioral Styles Research Papers explore the lives of individuals that have similar behavioral styles and how they would work together on a team.
Psychoanalysis Theory - Psychoanalysis Theory research papers present a comprehensive theory of human nature, drives, behaviors, experiences, and development.
Stages of Human Development - Stages of Human Development research papers break down the stages of human development from conception to the birth after 24 - 31 weeks.
Stages of Puberty - Research papers on stages of puberty discuss the time of change in which males and females physically and sexually mature.
Study of Human Behavior - Study of Human Behavior research papers discuss the study that focuses on several of the social sciences, principally psychology, sociology, economics, and anthropology.
The Dance of Deception - The Dance of Deception research papers look at a book by Harriet Goldhor Lener that describes why women lie, and incorporates her life story in it. Research on The Dance of Deception at Paper Masters.
The Disappearance of Childhood - The Disappearance of Childhood Research Papers examine a study of how children have emerged in culture after the age of the printing press.
The Mystery of Heredity - The Mystery of Heredity research papers study the factors that influence expression of the human phenotype.
Theories of Aging - Theories of Aging research papers discuss the two main theories of aging that explain senescence.
Volkerpsychologie - Volkerpsychologie research papers discuss the term "völkerpsychologie" was coined in the 1870s by the German philosopher, psychologist, and champion of anti-Semitism Moritz Lazarus, and his colleague/brother-in-law, Heymann Steinthal.
Vygotsky - Vygotsky term papers on the Soviet psychologist who proposed the theory of human cultural and biosocial development.
What Is Courage - What Is Courage research papers answer the interesting question for college philosophy papers.
Who Moved My Cheese - Who Moved My Cheese Research Papers examine a book by Spencer Johnson about human tendency to resist change.