Alfred Adler and Individual Psychology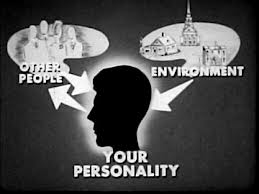 Individual psychology refers to the scientific method employed by Austrian psychiatrist Alfred Adler, who broke away from Freud's influence and stressed a more holistic approach to the human character. Adler's work was first presented in English in 1925, a collection of lectures and essays designed to cover the unified human personality.
Whereas Freud stressed one's psychological makeup from libido and sex drive, Adler preferred to see societal influence. Adler believed that the individual needed to confront three forces:
Adler also maintained that the individual was the best determinant of his or her own needs.
Adler's Individual Psychology
Adler's individual psychology states that external factors determine personality and that the individual is formed in response through three ways. In each case, the individual feels inferior to those around him or her.
The first is compensation, when a person suffers some disadvantage and attempts to overcome the disadvantage, becoming successful.
Most people, however, give in to their disadvantages through resignation and become reconciled to their situation.
Third is over-compensation, when the individual becomes obsessive about their disadvantages that they become neurotic.
Adler's development of individual psychology introduced the term "inferiority complex" into the English language.
Related Research Paper Topic Suggestions