Treatment of Hypochondria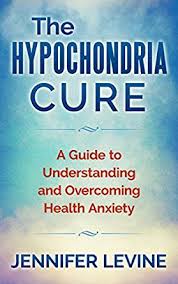 Treatment of Hypochondria research papers point out that the problem of treatment is evident. The hypochondriac usually ends up in one of four categories: they get worse and die of suicide or emotional paralysis; labor against the disease and learn to handle each crisis more efficiently than the last; remain the same and become a chronic sufferer of every new illness that comes along; or they can get better and heal. Of course the ultimate goal is to get better and heal but this can be a long process of psychotherapy and treatments. It is estimated that 50% of hypochondriacs who seek treatment substantially improve.
When a patient seeks out treatment there are two basic choices. The first is physician assisted physical treatment such as exercise regiments, diet improvements and lifestyle changes. The physician can help the patient unlearn the art of creating symptoms and provide insightful ways in which patterns of thinking can be interrupted. Encouraging a vacation or relaxation techniques may help to ease the anxiety that generally accompanies the disease.
If physician assisted intervention does not help, the patient may want to try psychotherapy plus drug treatment. In the realm of self-improvement, there are three major approaches to adjusting thought patterns: psychodynamic therapy, behavior modification or group therapy.
Behavior modification is similar but deals with the physical symptoms more closely and their relationship to the urges and emotions that drive the hypochondriac towards obsessive thought patterns. The premise of behavior modification is that if the physical behavior is under control, the mental problems will become more manageable also.
Related Research Paper Topic Suggestions