Nervous Conditions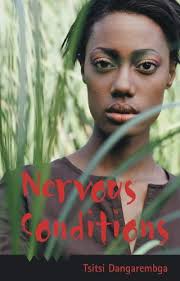 The divergence of the lives of two very different women is the central focus of Tsitsi Dangarembga's novel Nervous Conditions. Although the narrative begins with the story of Tambu, the focus quickly changes to the story of Tambu and her cousin Nyasha. Both girls have lived very different lives up until their teen when they meet for the first time. What is compelling about this meeting is that through an examination of each girl's past, there is a direct path for understanding how each develops in adolescence.
To illustrate this point, consider Tambu. Raised on her familys farm in Umtali, she is responsible for running the household. The oldest of her siblings, she spends her days gardening looking after the farm and tending to her siblings needs. Although Tambu dreams of attending school, this privilege is given to her only brother. However, when her brother dies, Tambu is given the opportunity to attend school. Sent to live with her aunt and uncle while she attends school with her cousin Nyasha, Tambu shares a room with her cousin and quickly befriends the girl.
Unlike Tambu, Nyasha grew up in England and her parents are educated. As a result of growing up in England and having parents that are educated, Nyasha is painfully aware of the differences between African and European culture. She is so painfully aware of the differences that she develops an eating disorder as a result. Her nervous condition is promulgated by the turmoil that she feels as a result of the colonization of Africa by the Europeans. In short, Nyasha is torn by her inability to develop her own identity through the process of assimilation. While Tambu experiences this turmoil through Nyasha, she herself does not experience it. Nyasha poignantly describes her condition by noting: "It would be a marvelous opportunity, she said sarcastically, to forget. To forget who you were, what you were and why you were that. The process, she said, was called assimilation, and that was what was intended for the precocious few who might prove a nuisance if left to themselves".
Related Research Paper Topic Suggestions