Secretary of State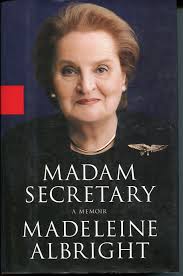 The secretary of State in the United States is an extremely powerful job. Research papers on this position point out that the President seeks the advice of the Secretary of State on foreign affairs and looks to him or her as his or her chief advisor. You can have a custom research paper written on the duties of the Secretary of State or any aspect of the position within the State Department and the in the Foreign Service field of the United States.
A few of the more notable duties of the Secretary of State include the following:
The Secretary of State does the negotiating for the United States, on the behalf of the President, for all foreign policy.
In charge of passports
Advises the President on diplomatic representatives for the US
Negotiates treaties and agreements with foreign organizations and nations
Keeps the public informed on all issues of US foreign relations
The job of Secretary of State is extremely complex. You can have a research paper written on any aspect of the job or any former Secretary of State for the United States. Since it is one of the most interesting and important positions in the government, a great research paper is easily composed.
The position of Secretary of State was created in 1789 and was one of the first senior executive positions in the US government. The Secretary of State is considered a cabinet position of the President's chief advisors. Decisions for this position are guided by the Constitution of the United States of America. An interesting fact, only 3 women have held this position in the United States:
The President suggests a candidate for the position but it is the Senate that must approve the individual ultimately. Some great men in history have been Secretary of State, men like Thomas Jefferson, James Madison, Henry Kissinger and John Quincy Adams, to name just a few.
Related Research Paper Topic Suggestions