Core Policies of The Biden Administration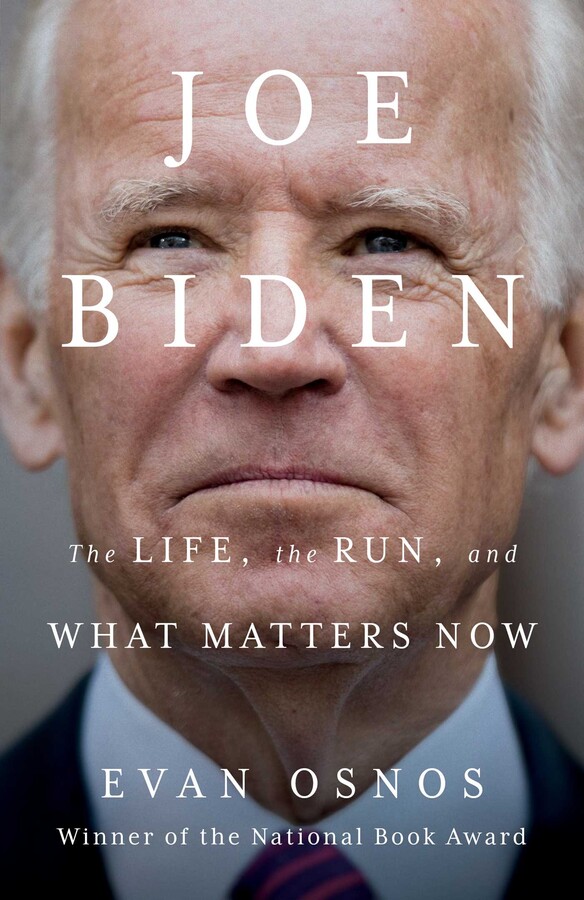 Joe Biden may currently be known as the United States' 46th President, but before he was known as POTUS, or even Vice President to Barack Obama, President Biden had thirty-six years of experience as a United States Senator for the State of Delaware. He has an impressive record within the Senate, starting programs that last well into his presidency today.
Joseph Biden Jr. is one of the youngest people to ever be elected to the Senate at age 29. By the time he was sworn in, however, he was the constitutionally required age of 30. Since then, he has tackled a variety of issues and created many programs and acts to address violence in the country such as the 1994 Crime Act and the Violence Against Women Act.
While it is common to hear against opposition, or even devil's advocates, that Joe Biden is a man who previously endorsed issues we now view as problematic, such as homophobia, Biden was a man of his time. He, as many others, were subject to prejudice that "conditions" such as homosexuality were a mental illness. But as the times changed, so did his views. He was involved in editing a Department of Defense Directive in 1994, in which he directly addressed gay rights in conjunction with the ability to enlist in the United States Military. The document now reads that a person's sexual orientation is considered a private matter and does not influence their ability to serve, nor does the applicant have to reveal their sexuality for admission. This direct change to the military's qualifications for enlisting shows Senator Biden's willingness to change with the views of the time.
Violence Against Women Act
What many people, including Biden himself, see to be his crowning achievement is his Violence Against Women Act. He continues this into his Presidency today, and champions it as an accomplishment for survivors of domestic abuse, sexual assault, teen dating violence, and stalking. According to the Obama White House archives, "violence against women was [once] considered a private matter or 'family affair' rather than recognized as a crime". Biden believed that continually bringing these acts to light rather than simply letting sleeping dogs lie was key to taking action. He persistently did so, and in 1994, after hundreds of hours of hearings with testimony from advocates, health and legal professionals, and survivors, the VAWA was enacted into law in 1994. This continued into his years as Vice President, where the VAWA extended its reach to immigrants, LGBT abuse survivors, and indigenous peoples across the United States. There is always work to be done in cases such as domestic violence and sexual assault, but it is common agreement that without VAWA, the United States as a nation would be far less aware and proactive about such issues.
Biden's Covid-19 Recovery Plan
While Senator Biden and Vice President Biden's accomplishments are to be lauded, being President of the United States itself is another matter entirely. Being elected in the middle of a global pandemic which has spread fear, strained resources, and left many without jobs is quite a burden to bear. What the nation truly wonders is what the Biden Administration's core values are, and if they can be upheld in times of such strife. As NPR reported, "Biden ran a heavily policy-focused campaign, releasing dozens of lengthy and ambitious plans [. . . ] the sheer volume of Biden's plans could make it a challenge to execute them all".
Mere days after becoming president-elect in 2020, Biden promised a team of advisors to help control and contain the pandemic and its quick response when he took office. Gaining quick control over the COVID-19 pandemic was President Biden's first priority. Before taking office he began working on a coronavirus plan aid package and vaccine distribution plan. On his extensive list of policies is:
Reversing immigration policies during former President Trump's time in office
Increasing police reform
Repair global alliances
Rejoining the World Health Organization (WHO)
Working towards increasing the United States as a global power in climate change
Continueing to strive for racial equity
As Moore from NPR stated, it is quite an extensive list that could be quite difficult to live up to. Every presidential candidate makes promises they cannot always keep. President Biden may find many of his words to fall short as other presidents have; for him, his biggest obstacle is the clear divide in Congress between Democrats and Republicans. He seeks to bridge the gap, as he has worked with Republican Senator Mitch McConnell for many years.
President Biden is indeed putting some of these policies into effect already; as of January 27th, 2021, he released an official statement about his executive actions about climate crisis, job crisis, and scientific integrity. This was, of course, put into effect after his COVID-19 recovery plan. In one policy, Build Back Better Jobs, President Biden issued an order directed federal agencies to produce environmentally friendly electricity and zero-emission vehicles "to create good-paying, union jobs and stimulate clean energy industries," essentially moving to kill two birds with one stone. He released another order to create more jobs considered "blue collar" i.e., trade jobs such as construction, engineering, manufacturing, and other trades. This also goes hand-in-hand with his climate change plan. Whether or not it will work in the long run is to be seen, but the idea of putting policies together to better the state of the country is intelligent in idea.
President Joe Biden is a man who has served the country since he was 30 and done well in his time as senator. Stepping up to the plate in a time of upheaval on all fronts in the United States is a daunting task, and only time will tell if even a mere fraction of the Biden Administration's policies will continue to have a far-reaching effect into the future. If they go the way of the VAWA, the country could, as he emphasized in his inaugural speech, be in for a time of healing.
Related Research Paper Topic Suggestions