andrew Johnson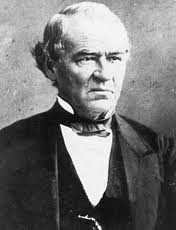 Andrew Johnson research papers begin with when Johnson was elected Vice President of the United States in 1864 and became the 17th President after Abraham Lincoln was assassinated on April 15, 1865. The research papers show that in spite of his humble back round of poverty and lack of formal education, and with the Civil War just coming to an end, Johnson found himself with the responsibility of reuniting a country that had been split apart by four years of war. His administration was to become one of the most controversial studied in American history term papers.
On December 29, 1808, Andrew Johnson was born to Jacob and Mary Johnson in Raleigh, North Carolina. Three years later, Jacob Johnson died, leaving his widow penniless with two children to raise. Andrew was 14 years old when he began work as an apprentice to a tailor. It was here that Johnson learned to read and write, as his employer found him ambitious and bright. At 18 his family moved to Greenville, Tennessee and the young Johnson opened his own tailor shop.
It was in Greenville where Johnson met and married Eliza McCardle. As she raised their 5 children, she worked with Andrew to improve his reading and writing skills. Andrew rose to success because of the following:
As his tailoring business prospered he bought land and property.
His busy shop became a gathering place for political discussions, as Johnson sharpened his debating skills at a local college debate club, walking four miles once a week to participate.
With encouragement from his wife and sincere interest, Andrew Johnson entered politics and the research paper continues from there.
Related Research Paper Topic Suggestions