Nursing Teaching Plan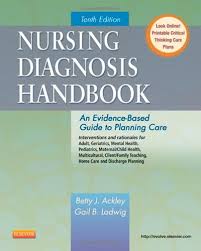 An important part of nursing education is the creation of a nursing teaching plan. Nurses, in the field, must educate patients regarding their medical conditions, diagnoses, and treatment options. In the same way that an elementary or high school teacher creates a lesson plan for their students, nurses are being asked to create a teaching plan for their patients.
Many nursing texts state that a nursing teaching plan should have the following sections: learning objectives, teaching method, time frame, and evaluation. Following these guidelines, nurses must tailor their plan towards specific conditions. A teaching plan for an individual with Type II diabetes, for example, will be radically different than a teaching plan for a new mother.
Essential to a good teaching plan is anticipating any questions that the patient might have and being able to anticipate the answers. A good plan will also specify the teaching method, whether doctor or nurse instruction, or group discussion. Nurses should set benchmarks for their learning outcomes. This is a specific statement on exactly what behaviors the nurse will look for in order to determine that the patient has learned the required material. Finally, a nursing teaching plan should always include information about medication. Patients should be able to articulate why they are taking a specific medication, the dosage, frequency and all instructions.
Related Research Paper Topic Suggestions
History of Nursing Education - History of Nursing Education research papers custom written from Paper Masters for the Nursing Profession.
Nursing Mentorship - Nursing Mentorship research papers discuss the use of mentoring programs can enable newly-hired individuals to develop the skills and traits like that of a seasoned nurse.
Nursing Program Article - Nursing Program Article Review look at a sample of an order placed for a critical analysis of a journal article. APA Research Papers Available at Paper Masters on any topic in nursing or the medical profession.