Male Nurses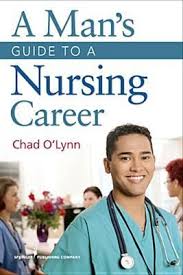 How do you start a Male Nurses research paper? Our expert writers suggest like this:
It is a relatively unknown fact, even in the nursing profession that men have worked in nursing since the beginning of the nursing profession. Male nurses worked in hospitals, asylums, workhouse infirmaries, military organizations and private associations as far back as the Byzantine Empire. For example:
Monastic records from the 9th to 11th centuries document male nurses caring for the mentally ill and lepers.
Men served as nurses as well as soldiers during the Crusades.
In the 16th century, the dissolutions of monasteries in England effectively ended the recording of nursing activities until the 19th century.
In the 1800's, men worked as medical attendants in asylums and workhouses.
In the United States, men, including famous poet Walt Whitman served as nurses during the Civil War.
Nevertheless, during the 19th century, the image of nursing as a female profession took root and has prevailed.
Nightingale and Feminine Nurse Traits
Most credit Florence Nightingale with establishing nursing as feminine job. She promoted the idea that all women were nurses because of their innate characteristics of nurturing and caring. Nightingale's image of the nurse was subordinate, domestic, humble, self-sacrificing, and usually not very well educated. These traits have always been attributed to women. While her efforts were successful at helping women find a profession before the rise of women's liberation and rights, Nightingale also effectively ostracized men from nursing.
Male Medical Attendants
In 1879, male medical attendants formed the Medico-Psychological Association (MPA) to improve the standing of male attendants and thwart the expansion of Nightingale's female reform nurses into the asylums. And in 1888, a male nursing college was founded in New York. However, neither effort were able to stop the growing idea that nursing was a female occupation. Indeed, in the 1900's, men were bared from the Army and Navy nursing corps and denied acceptance to most nursing schools.
In a world in which women have effectively entered male-dominated professions with a great deal of support, the same has not occurred for men particularly in the area of nursing. Antiquated public perception, sexual stereotypes and even legalized discrimination have created a sometimes hostile environment for men who are nurses.
Related Research Paper Topic Suggestions