Holocaust Literature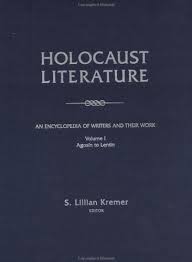 The Holocaust remains one of the most tragic events in all of human history. However, the lessons to be learned in remembrance of the Holocaust are vitally important. As a result, there has been a great deal of Holocaust literature, memoirs by survivors and fictional accounts designed to understand this extreme example of man's inhumanity and comprehend the systematic murder of millions of innocent people.
Some of the most compelling examples of Holocaust literature were written by survivors or victims. Most high school students are familiar with Anne Frank's Diary of a Young Girl, which she wrote while she and her family were in hiding from the Nazis in Amsterdam. Elie Wiesel's Night is a narrative of his experiences in several Nazi camps, including Auschwitz and Buchenwald.
Writers who were not survivors or victims have also attempted to address the Holocaust in their literature. William Styron's Sophie's Choice is the narrative of a woman's experience during the Holocaust, slowly unfolded to the narrator. Art Speilgeman's Maus is a graphic novel about the Holocaust, which tells the story of his father's experience in the Holocaust.
There is also a substantial body of children's literature about the Holocaust, designed to impart the horror of the Shoah in a way that younger students can understand. The Book Thief and The Boy in the Striped Pajamas are two examples of Holocaust literature designed for younger readers.
Related Research Paper Topic Suggestions