Integrated Curriculum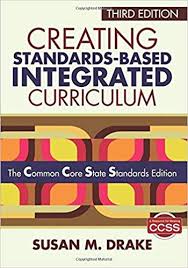 Integrated Curriculum is one of many research paper topics that Paper Masters provides. Use this topic suggestion as a guide on how to write a paper or order your own custom research paper.
In its simplest form, integrated curriculum is about encouraging students to make connections. By presenting lessons that might not specifically be what students are being assessed on, they are challenged to make connections between the concepts being presented. As a result, they are commonly able to perform to a higher standard with regards to comprehension and critical thought. Multiple subject areas are often combined through the system of integrated curriculum. According to the Archworks Integrated Curriculum guide some examples of these are:
Mathematical skills
Scientific topics in a classroom-wide experiment (Such a lesson might elaborate upon the concepts taught in the science classroom, but it also allows students to develop their reading comprehension skills and hone their mathematical abilities).
Written aptitude across multiple disciplines
Integrated Curriculum and Courses
By identifying a common theme, instructors are able to incorporate multiple curricular areas into a unit of integrated curriculum. For example, the month of March can be dedicated to studying women's history, as this month has received the federal designation of Women's History Month. In a science class, lessons can be focused on female scientists and what they have accomplished, such as Marie Curie. In an art class, students can see some famous female artists or subjects and think critically about what the pieces mean. A theme can be far-reaching and applicable to multiple curricular areas, or it can be somewhat focused and limited in terms of its applicability. Either way, the inclusion of multiple content areas and the development of an array of skills are hallmarks of integrated curriculum systems.
Many people in the United States believe that there is a crisis in the nation's education system. Proponents of this outlook point to statistics that show lower than expected literacy rates as well as weak mathematical abilities on the part of many students. The public schools are said to be experiencing a crisis in their ability to prepare students not only for college but also for life in the practical world outside of school, turning out US adults that are illiterate. This outlook has spurred some people to focus on reforms that would help to improve the public education system. One of these reforms is commonly referred to as integrated disciplinary curriculum. This concept involves a change in the way information would be taught to students. Instead of having students learn separate subjects in separate classes, students would be taught some information in their classes that would go beyond the primary subject matter of each class. This paper will consider if there are advantages that would be derived from the adoption of this kind of curriculum. The concept woks in both primary and secondary education.
Mixed Support for Integrated Curriculum
The actual support for an integrated curriculum appears to be mixed between those who believe that it would be beneficial and those who do not believe there is a need to change from the separation of subjects currently found in the nation's school systems. Marion Brady is one of the proponents of change and, although he does not clearly state what the solution should be to the problem, he does make a compelling case that problems do exist with how students are currently taught. He writes: "But some of this and some of thatcannot a coherent curriculum make, cannot provide an educational experience that welds language, mathematics, the social sciences, the humanities, and the natural sciences into a mutually supportive, logical, conceptually unified whole". He argues that students should be taught about reality and about culture and, even though he does not directly discuss the advantages of an integrated curriculum, it is clear that he would support an approach such as this that combines knowledge from various fields in the same class.
An excellent example of how a more integrated form of teaching can be beneficial to students can be found in an article by David Kmiec, Jr. that deals with the adoption of an integrated engineering program. He relates the fact that many experts contend that engineering students lack sufficient verbal and written communication skills to prepare them for an engineering career. He relates the example of an engineering program at North Carolina State that has implemented communication requirements for its students and he concludes that the program is a success because "it creates an environment that addresses writing as part of, rather than peripheral to, the engineering process".
However, not all professionals are smitten by the concept. For example, Susan Black argues that "research reveals 'little empirical evidence' that interdisciplinary teaching improves learning". She believes that an integrated system would be difficult to create because different experts would dispute what should be integrated, how much of one subject should be integrated into another subject, and also that it would entail excessive planning on the staff's part, requiring a time commitment that many could not meet. She closes by quoting Gardner, who argues that students can reach a deep, general understanding of the world by first achieving a deep knowledge within disciplines.
The primary advantages that would be accrued by using a curriculum that had a more integrated approach would be students would probably have a better general understanding of how the specific subject being studied interacted with other subjects. A multiple subject classroom also might make learning more challenging, which might cause some students to better apply themselves. Also, there would probably be less "teaching towards the tests", the act of focusing the subject teaching material towards specific sections of the various standardized tests that students take.
However, the chances of an integrated curriculum ever being adopted on a wide scale throughout the nation are probably very low. Although students in grade school generally are taught in an integrated atmosphere, the long-standing tradition of moving students into specific subject classes once they arrive at middle school helps to prepare them for the greater segmentation found in college. In addition, class textbooks would all have to be redesigned so that they could stress the teaching of multiple subjects. Finally, it probably would be difficult for the separate classes to determine in advance which additional information they would cover so as to prevent each class from overlapping with the information taught in other classes.
Related Research Paper Topic Suggestions