Osha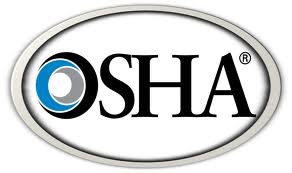 Research papers on OSHA may discuss any one of the many duties that the administration attempts to accomplish for the worker and the employer. Paper Masters will custom write any project you need on OSHA and focus on either the governmental aspect, employee aspect, worker issues or the programs that OSHA has.
The Occupational Safety and Health Administration has been widely praised for its proactive role in securing worker safety. While worker safety is indeed a central objective of the organization, according to the mission statement provided by OSHA on its website, "The mission of the Occupational Safety and Health Administration (OSHA) is to save lives, prevent injuries and protect the health of America's worker." What this effectively suggests is that while OSHA does indeed seek to secure worker safety, it also seeks to maintain the overall health of the individual worker as well as prevent the onset of injury. Below is a list of goals from the the OSHA website that lists what OSHA attempts to accomplish:
Encourages employers and employees to reduce workplace hazards and to implement new safety and health management systems or improve existing programs;
Develops mandatory job safety and health standards and enforces them through worksite inspections, and, sometimes, by imposing citations, penalties, or both;
Promotes safe and healthful work environments through cooperative programs including the Voluntary Protection Programs, OSHA Strategic Partnerships, and Alliances;
Establishes responsibilities and rights for employers and employees to achieve better safety and health conditions;
Supports the development of innovative ways of dealing with workplace hazards;
Establishes requirements for injury and illness recordkeeping by employers, and for employer monitoring of certain occupational illnesses;
Establishes training programs to increase the competence of occupational safety and health personnel;
Provides technical and compliance assistance, and training and education to help employers reduce worker accidents and injuries;
Works in partnership with states that operate their own occupational safety and health programs; and
Supports the Consultation Programs offered by all 50 states, the District of Columbia, Puerto Rico, the Virgin Islands, Guam and the Northern Mariana Islands.
With the realization that OSHA has such an extensive reach within the context of worker safety, there is an impetus to understand the legislation that governs organizational action in general. To this end, this investigation considers the Occupational Safety and Health Organization as it relates to the health care industry. By examining issues such as protection against bloodborne pathogens, hepatitis immunizations and the worker's right to know, it will be possible to provide a more cohesive understanding of how the organization works to improve the safety of employees in this industry. In addition, by considering the laws that have been put in place by OSHA to protect healthcare workers, a greater comprehension of the need for such regulation will be garnered.
Critically evaluating what has been written about the role of occupational safety and health in the healthcare profession, it is evident that this industry presents a rather precarious conundrum for safety officials. According to one author, "The nation's healthcare system is in a transition of potentially historic proportions, driven by the need for cost-effectiveness under pressures of cost containment and competition, but also made possible by scientific and technological breakthroughs. This transition presents new challenges and opportunities for protecting the health and safety of our nation's healthcare workers." What this effectively suggests is that even when the issue of safety is one of paramount concern what can reasonably be done to protect safety must be balanced with cost containment issues.
Despite the fact that cost containment issues are a sizable concern when it comes to safety in the healthcare industry, a precursory overview of current literature on the topic of OSHA and the healthcare industry reveals that the most notable efforts to improve safety in this profession have focused on the use of needles and the spread of bloodborne pathogens. Beginning in the early 1990's, OSHA developed its Bloodborne Pathogen Standard, which sought to protect healthcare workers from contracting dangerous illnesses via infected needles and blood samples. Although the legislation mandated specific disposal procedures for needles and syringes, by 1999 OSHA had developed a more comprehensive law to further ensure the safety of healthcare workers utilizing syringes and needles: the Needlestick Safety and Prevention Act.
Related Research Paper Topic Suggestions