Clinical Psychology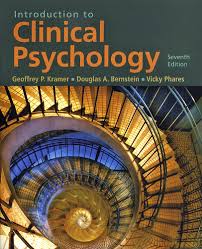 Clinical psychology is the practical science that seeks to understand, prevent, and relieve psychological distress or dysfunction as well as promote mental well being in individuals. The field traces it development to Lightner Witmer's psychological clinic, which first opened in 1896. However, for much of the 20th century, clinical psychology was focused solely on diagnosis, and not treatment. Today, clinical psychologists provide psychotherapy, testing, diagnosis and treatment. There are four main schools of clinical psychology: psychodynamic, humanistic, behavioral/cognitive behavioral, and systems (family) therapy.
The practice of clinical psychology seeks to help individuals, couples, families and groups across a wide spectrum of settings, including private practice, hospitals, schools, and various mental health organizations. Those seeking a career in clinical psychology must complete the general course of study in psychology as well as postgraduate training and supervision in a clinical setting.
One of the most important aspects of clinical psychology continues to be assessment. It has been estimated that more than 90% of clinical psychologists utilize this in their practice. Assessment tools include, but are not limited to, intelligence and achievement tests, personality tests, neuropsychological tests, and clinical interviews. Following assessment, clinical psychologists provide a diagnosis, following guidelines in the Diagnostic and Statistical Manual of Mental Disorders (DSM 5).
Related Research Paper Topic Suggestions