Spanish Flu Pandemic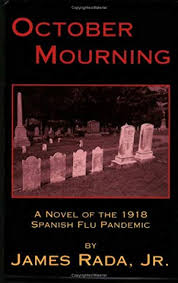 This is a topic suggestion onSpanish Flu Pandemic from Paper Masters. Use this topic or order a custom research paper, written exactly how you need it to be.
In 1918, a disease swept across the globe, killing more people than World War I or the Bubonic Plague ever could: Spanish Flu. This pandemic reached nearly every corner of the globe, killing somewhere between 20 and 40 million people in the process. This disease set itself apart from other strains of influenza because of the people it impacted most heavily: while traditional strains of influenza are usually most harmful to children and the elderly, the Spanish Flu epidemic of 1918 impacted individuals between the ages of 20 and 40 to the greatest extent. This disease ravaged the frontlines of World War I; more American soldiers died from influenza than from enemy fire.
One of the greatest reasons the flu was able to spread so quickly was because of the time frame in which it occurred.
From 1918 to 1920, countless individuals were traveling throughout the world due to the WWI
Soldiers traveling from one nation to another for battle carried the Spanish Flu
Civilians trying to take refuge from the war gathered together and spread the Spanish Flu.
Because of this rapid mobility throughout the globe, the disease was able to travel as well. Individuals who did not fall ill to the Spanish Flu merely served to carry the disease with them, impacting countless millions as they went. In just one year of this disease, more people were killed than in a four-year outbreak of the Bubonic Plague; this is due in part to the increased population of the time, but also in part to the mobility that individuals throughout the world enjoyed.
Related Research Paper Topic Suggestions