Prostate Cancer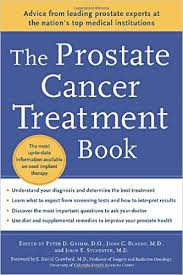 Prostate cancer is the most common form of cancer found in adult men, but can often be treated successfully. Learn more about prostate cancer research from the medical professionals that write for Paper Masters.
The prostate is a gland in the reproductive system of men, responsible for the creation of about a third of the volume of semen. Initially, there may not be symptoms of prostate cancer, but early warning signs include the following:
Frequent urination
Blood in the urine
Painful urination
More than 99 percent of all cases of prostate cancer involve men over the age of 50. In the United States, prostate cancer is more prevalent in African American men than Caucasians. Diets high in processed meat, red meat, and low intake of vegetables are thought to increase risk. However, hard evidence linking diet to prostate cancer is scarce.
Unfortunately, the medical community is split in regards to testing for early detection of prostate cancer. The only test that can fully confirm the presence of prostate cancer is a biopsy. However, rectal examination can allow a doctor to detect abnormalities in the prostate. Managing prostate cancer is often a matter of its stage. Many elderly men develop prostate cancer so slowly that treatment is not recommended. A person's age, general health and the possibility of side effects, which include erectile dysfunction and incontinence, must be weighed. However, aggressive forms of prostate cancer may require surgery, radiation, or chemotherapy.
Related Research Paper Topic Suggestions