Osteomalacia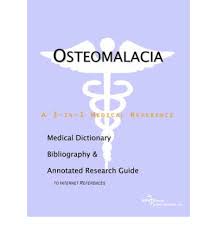 Bone diseases such as osteomalacia can be studied and explicated by the writers at Paper Masters in a custom medical health research paper. All the research we produce is recent, relevant and up to date based on scholarly academic sources from medical journals. Get help today with your research on Osteomalacia.
Osteomalacia is a disease characterized by the softening of the bones due to inadequate levels of certain minerals, specifically calcium and phosphate. In children, osteomalacia is often called rickets. The more technical term is therefore generally restricted to a milder, adult form of the disease. The most common cause of osteomalacia is a lack of Vitamin D.
At its most basic level, osteomalacia is the inadequate mineralization of the human bones. While it shares many similarities with osteoporosis in terms of effect, the two are very different diseases.
In adults, osteomalacia begins as aches and pains in the lumbar (lower spine) region, followed by the thighs and then the arms and ribs.
The pain is accompanied by sensitivity in the affected bones, and weakness in connecting muscles.
One of the more common symptoms of osteomalacia is an inability to stand from a squatting position and difficulty climbing stairs.
In many cases, osteomalacia responds well to an extensive treatment of Vitamin D. Consuming 10,000 IU of vitamin D for four to six weeks is generally sufficient. Vitamin D3 is preferred over D2 as it is more readily absorbed by the body. The childhood version, rickets, is one of the most common diseases in the developing world. Children with rickets frequently develop bow-leggedness. In severe cases, surgery may be required in order to correct severe bone abnormalities that result from osteomalacia.
Related Research Paper Topic Suggestions