Hashimotos Disease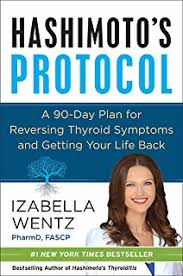 Hashimoto's disease also known as Hashimoto's thyroiditis is an autoimmune disease. Paper Masters custom writes research on any disorder or disease you need focused on. Whatever the topic, our medical writers can produce the most up-to-date research from academic journals and medical publications.
Over time, the disease will slowly kill the thyroid. Hashimoto's can cause hypothyroidism. Hashimoto's can be hard to diagnose because there are so many symptoms that are also associated with other diseases. The most common symptoms include the following:
Excessive fatigue
Thinning hair
Irregular menstrual periods
Slow-heart rate
Weight gain
The disease is seven times more common in women than in men. Most people are start-having symptoms of Hashimoto's when they reach middle age.
Hashimoto's usually runs in families. Genetics is the number one factor in someone's risk for getting the disease. People with other autoimmune diseases have a higher risk of getting Hashimoto's than people who do not have preexisting autoimmune conditions. Hormones are another cause. There is a connection between thyroid issues and pregnancy. Celiac disease, type 1 diabetes, and alopecia are all diseases that might be present with Hashimoto's. Other risk factors include excessive iodine consumption, a deficiency in selenium, and other diseases.
Hashimoto's is often misdiagnosed because of the many non-specific symptoms that are present. Some patients may have a hard goiter growth in the neck on the thyroid gland. A blood test is necessary to examine levels of thyroid-stimulating hormone (TSH), free T3, free T$, anti-thyroglobulin antibodies, anti-thyroid peroxidase antibodies (anti-TPO), and anti-microsomal antibodies (anti-Tg).
Hashimoto's is can be treated with the use of medication. Common medications used to treat the condition include levothyroxine and trilodothyronine. This medication will be needed for the rest of the patient's life.
Related Research Paper Topic Suggestions