Bloodborne Pathogens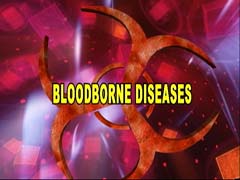 Bloodborne Pathogens research paper due and don't know how to start it? How about like this?
Bloodborne pathogens and the devastating illnesses they often cause have emerged as major public health concerns in recent years, in the United States and in much of the rest of the world. Your research paper on bloodborne pathogens should explore the complex problems involved in preventing and treating the transmission of bloodborne pathogens from one individual to the next.
Paper Masters suggests the following approach to writing your bloodborne pathogens paper:
Begin by briefly describing various social groups at risk for transmission of bloodborne pathogens
Focus on some of the challenges facing workers in the healthcare industry, the American professionals at greatest risk for transmission.
Describe the varying levels of risk faced by workers in different sectors of the industry
Examine some of the efforts underway to reduce these risks.
Explore some of the formidable obstacles to lowering and removing the bloodborne pathogen hazards that healthcare workers face.
Numerous groups at all levels of American society are vulnerable to exposure to bloodborne pathogens. There are some twenty bloodborne pathogens, including the following most well-known:
Each of these can result in serious illnesses, lingering disabilities, and death. The high risks for contracting bloodborne pathogens as a result of injecting illicit narcotics are widely known. Nonetheless, new and potentially devastating variations on this theme seem to be constantly emerging. For instance, Authors describe the potential threats associated with the abuse of ketamine among youthful populations. A synthetic drug whose use is now allegedly common among "high risk" youth, ketamine is said to produce a variety of experiences, including hallucinations, sedation, and dissociation. Although the drug has usually been inhaled, the researchers report that growing numbers of users are now injecting ketamine. Their study of a group of young users in New York City suggests that relatively large numbers of youths are congregating to inject the drug intramuscularly, that multiple injections commonly are occurring within single episodes, and that the drug is often available free of charge. Based on their findings, Lankenau and Clatts believe that ketamine injection represents an emergent threat among young users, especially those who are "street involved," placing them at serious risk of exposure to several bloodborne pathogens including HIV, HBV, and HCV.
Transmission of Bloodborne Pathogens
Considerable concern is also regularly voiced about the potential for transmission of bloodborne pathogens among participants in competitive sports, especially those involving intense body-to-body contact. Although HIV and hepatitis B are the most common causes of concern, athletes are also potentially susceptible to contracting numerous bloodborne and other pathogens. An author found that athletes may, in fact, be more at risk for contact with these pathogens off the playing field or outside of the competition arena than while they are competing, a finding that prompted the author to recommend the inclusion of HBV immunizations among pre-matriculation requirements, not just for athletes, but for all college and university students.
Related Research Paper Topic Suggestions